Where Is the Best Place to Live in Dallas, Texas?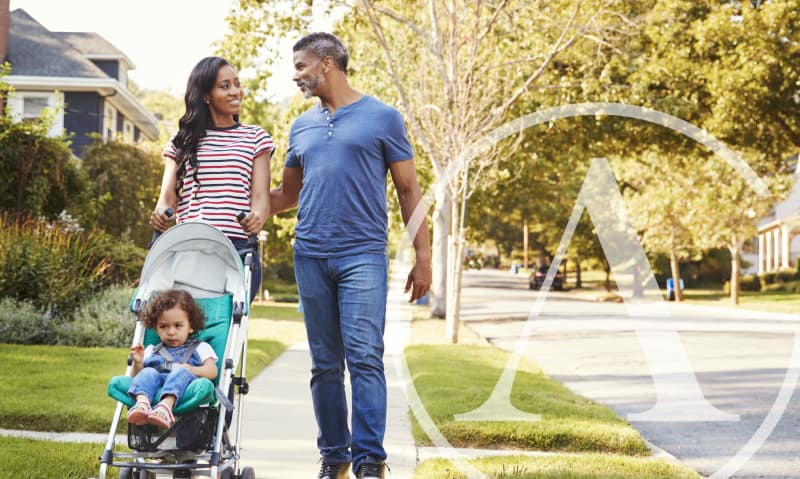 Should you move to Highland Park or University Park?
Highland Park, of course. No, wait, let's go with University Park. Both? That's definitely our final answer here at Dallas Cosmetic Dental. Let's look at why it's so hard to decide between these two Park Cities.
Highland Park
Just six miles north of downtown is Highland Park, one of the best Dallas neighborhoods for dining and nightlife entertainment. It's also where you'll find the oldest outdoor mall in the U.S: Highland Park Village, a great place to buy luxury items and designer labels. This neighborhood also boasts some amazing parks, complete with paved walking paths, ponds, and tennis courts. If you're a foodie, you'll love the wide range of cuisines in Highland Park, from the iconic AI Biernat's and Italian cafes to Tex-Mex restaurants and popular fast-food outlets. With its beautiful streets, luxurious homes, and several recreational centers, it's clear why this neighborhood is a favorite for many Dallas-Fort Worth Metroplex residents. Nonetheless, here's what Highland Park is best for:
Home Styles
A house is just a house, right? Not in Highland Park. Any visitor would mistake the multi-columned brick houses for a college administration block. The streets are dotted with Georgian nondescripts, Tudor cottages, American Foursquares, Colonial Revivals, and Spanish style homes, all stylishly constructed with premium materials and modern finishes to provide you with a flexible yet sophisticated space.
Assuming money is not an issue, it's safe to say that Highland Park is a homebuyer's little slice of heaven.
Neighborhood Culture
In Highland Park, you don't just buy a house, you buy the whole neighborhood. People look out for each other, and everybody knows everyone else. The streets are safe to walk on at any time of the day. Police response and fire response rates in Highland Park and University Park are in the 99th percentile countrywide, making Park Cities one of the safest places to live in the Dallas-Fort Worth Metroplex.
Quality of Education
Highland Park, unsurprisingly, has some of the best public schools in the state of Texas. All residents of this neighborhood and University Park can enroll their kids in any of the public schools in the Highland Park Independent School District, where on average 97% of graduates pursue a college degree. Now that's an endorsement in itself.
Community Amenities
A swimming pool, tennis court, parks, and public library — these are just some of the community amenities you'll find in Highland Park.
This list can go on for days. There are so many reasons why Highland Park is one of the best places to live in Dallas, Texas, so let's talk about Dallas Cosmetic Dental's other favorite.
University Park
Now if you'd like the same luxurious living but at a slightly lower cost, University Park may be the perfect fit for you. It's a high-end neighborhood with the Southern Methodist University right in the middle, so you can expect a young youthful crowd with plenty of recreational centers, parks, and playgrounds. Another huge pro of living in University Park is its small-town feel. It may be because of the lush foliage everywhere you look or the clean streets, we can't know for sure. It simply feels like home, and it's the perfect place to raise a family. Check out some other reasons why we think it's one of the best Dallas neighborhoods.
Neighborhood Culture
Nicknamed "The Bubble," University Park gives residents a break from the typical hustle and bustle of Dallas city life while still being minutes from downtown, North Park, and the Dallas Tollway. The community also consists of a diverse group of people, from college students to career professionals and young families. Everyone feels welcome. It's also where you'll have some of the best Friday night football get-togethers on this side of Texas. It may seem like a small neighborhood on the outside, but this close-knit community has created an atmosphere that's uncommon and beautiful in today's world.
Entertainment
Another great thing about this neighborhood is its entertainment options. If you like plays, concerts, and performance art, McFarlin Auditorium hosts a ton of these kinds of events throughout the year. Meadows Museum is also home to some of the best Spanish art ever made after the 15th century. For those lazy Sunday afternoons, Caruth Park has excellent picnic facilities as well as a playground, and for a day of pampering and relaxation, Snider Plaza has got you covered.
Dallas Cosmetic Dental is the best dentist in Dallas.
Perhaps the number one reason everyone should move to the Park Cities is so you can have the best dentist, Dallas Cosmetic Dental, right at your doorstep. Just like the communities that surround us, every visit to our office feels like home. Dr. Alhadef and his team provide quality, comprehensive care with a level of expertise and artistry that few in the Dallas-Fort Worth Metroplex —nay, Texas — can match. Fill out this online form to book an appointment with us and let our highly experienced family dentist give you the artistic and natural-looking cosmetic smile you've always wanted.