10 Things We Love About the Park Cities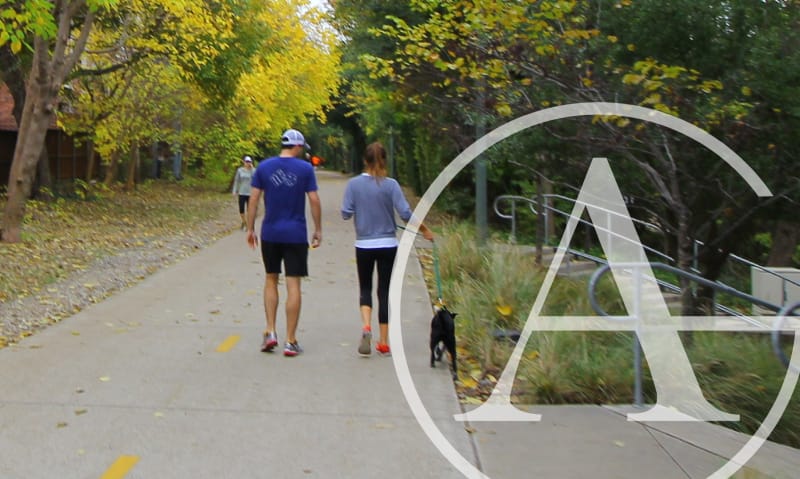 The park cities are one of the best places to live in Dallas.
If you Google "best places to live in Dallas," Highland Park and University Park will likely be near the top of your search results. These areas, collectively known as the park cities, are one of Dallas' more affluent areas; as a result, housing in the area comes with a bigger price tag, but these cities are both a great place to settle down and raise a family. In fact, the populations of both Highland Park and University Park are growing steadily as more people move into the area. Whether you've lived here for years or you're just moving in, there's a lot to love about the park cities, from their location to their quiet suburban atmosphere. Here are 10 things we love about the park cities.
1. They're near the action.
The park cities have the advantage of being right on the doorstep of central Dallas. Highland Park is about 3 miles north of Dallas' center, while University park is about 8 miles north of it. As a result, the park cities strike the perfect balance between being close to the action without suffering from the downsides of city life. You avoid the noise of the city and get a nice, sizable yard to yourself, but you're only a short drive from many of the attractions that Dallas has to offer. Many of the activities in the city have been suspended, but Dallas is known for its nightlife, museums, festivals, famous landmarks, and the concerts that many famous singers hold in the city.
2. The park cities offer short commutes.
Since the park cities are so close to Dallas' center, when we're not all working from home, they offer a much shorter commute for many working professionals—especially compared to some of the other suburbs. Of course, the length of your commute depends upon what part of the city you work in since Dallas' usual rush hour traffic can make even short commutes take twice as long. In Dallas' traffic, however, shortening your commute by even a few miles can take a bite out of the time you spend on the road, so the location of the park cities is a huge plus for many residents. After all, getting a little extra shut-eye in the morning and enduring less traffic isn't just nice—it can work wonders for your mood and productivity throughout the day.
3. They have a small-town feel.
If you're familiar with the park cities in passing, you might raise an eyebrow at this statement—after all, they're more well-manicured than your average small town and have a huge selection of amenities and designer stores. If you spend time in the community and look beneath the surface, however, this claim makes a lot more sense. The park cities maintain the sense of community and friendliness that small towns are famous for, creating an environment where it's normal to know your neighbors and be involved in the community as a whole. This is a rare quality nowadays, and it makes the park cities a reassuring and enjoyable place to live.
4. They have an amazing school system.
Even though no one knows what will happen with the new school year, it's good to note that the school district that serves both Highland Park and University Park isn't just among the best school districts in Dallas—it's among the best in the entire state. If you're a parent, this makes the park cities one of the best areas for you to raise your little ones. The educational programs can be rigorous, but you can rest assured that your child is getting the best education possible. Your child will benefit from this for their entire lives, as such a solid education will smooth their transition to college and help prepare them for a successful career in the future.
5. The park cities preserve a lot of green space.
When Highland Park was created, 20% of its developed land was reserved for park space; this ensures that you're rarely in an area where all you see is concrete and brick. Additionally, the many parks provide places for you to take part in outdoor activities like hiking, biking, and tennis; a few even have pools for you to cool off in when the weather gets hot. When your usual activities are restricted and the gyms are closed, it helps  to get outside close to home and be active or to simply enjoy the beauty and shade of the trees.
6. They're close to incredible restaurants.
The park cities have plenty of incredible restaurants for you to eat at or get takeout from within their own limits, but they're also close enough to Dallas for you to take advantage of its famously diverse food scene. While eating out may not be high on your list at the moment, or even possible, once the restrictions ease and we all feel more comfortable venturing out, you'll have a wide range of choices when you're choosing where to eat for dinner. There are so many nearby options that you'll never run out of new places to eat.
7. They hold a lot of community events.
When not dealing with restrictions, the park cities normally have a very active, tight-knit community, so they both hold a ton of community events that you can choose to take part in, including movie nights in Goar Park, Easter egg hunts, a children's fishing derby, and even some events for your four-legged family members! This helps you make friends and provides an easy way for you to get plugged into the community, making it a fun and enjoyable place to live. Future events may look different to previous years' calendars, but a community as strong as these ones will always find ways to connect.
8. The park cities have great shopping destinations.
Some stores may be temporarily closed and some currently require patrons to wear masks for the safety of staff and customers, but if you love shopping, the park cities have plenty of great places for you to go. There are upscale brand stores like Dior and Chanel, and there are also beautiful boutiques with budget-friendly prices in areas like Lover's Lane. The boutiques in this Dallas-area favorite sell a wide range of products, from clothes and accessories to home goods. There's enough to fill more than a full day of shopping your heart out!
9. They're very walkable.
Despite all of the homes, shopping, and green space here, the park cities are actually pretty small; Highland Park covers only about 2.2 square miles, while University Park covers about 3.7 square miles. Since the communities are so small, most of the park city areas are very walkable—a big plus for those of us who need to get out of the house sometimes while working from home. Unlike other suburbs, you don't have to take your car everywhere—you can save gas and get a little exercise when you run your errands by navigating through many parts of town on foot or by riding your bike. This is a unique trait that many American suburbs lack, making it a major plus.
10. They're safe
The park cities have incredibly low crime rates, so you can feel safe whether you're walking through town or turning the lights out at night. These low crime rates make the park cities an even better place to raise children, as you can rest assured that your little ones are safe. Raising children in a low crime area provides you with a peace of mind that's absolutely priceless.par
It's easy to see why the park cities are attracting so many new residents: they combine the best aspects of both the city and the suburbs. The park cities are more than simply a nice area to live, though—they're a safe, friendly community of people that helps everyone feel instantly at home. As restrictions ease and residents venture out once again, you'll see a thriving, supportive community who love where they live.