A Dental Team Dedicated to Patient Experience
Patient-Centric Technology, Dental Excellence, and Compassionate Care
Providing the highest level of dental services available requires a caring team, advanced technology, and medical excellence. As a dental practice, we are committed to the highest standards in all three, creating a patient experience that is compassionate and includes the latest advancements in technology and medicine.
Dr. Alhadef and his dental team take an approach to dentistry that might be different than you've experienced elsewhere. He looks at your overall health and the relationship between your oral health and systemic health. Our understanding of the mouth-body connection is constantly evolving, and the scientific community now knows what dentists have always understood: that optimizing your oral health can positively impact your sleep, your comfort, your heart health, your airways, and your metabolic health.
That's why Dr. Alhadef and his team have a comprehensive, systematic approach to help you achieve and maintain optimal dental health for life—and positively affect your overall health as well.
We as a team are here to inform, educate, and work with our patients to give them the best dental care available.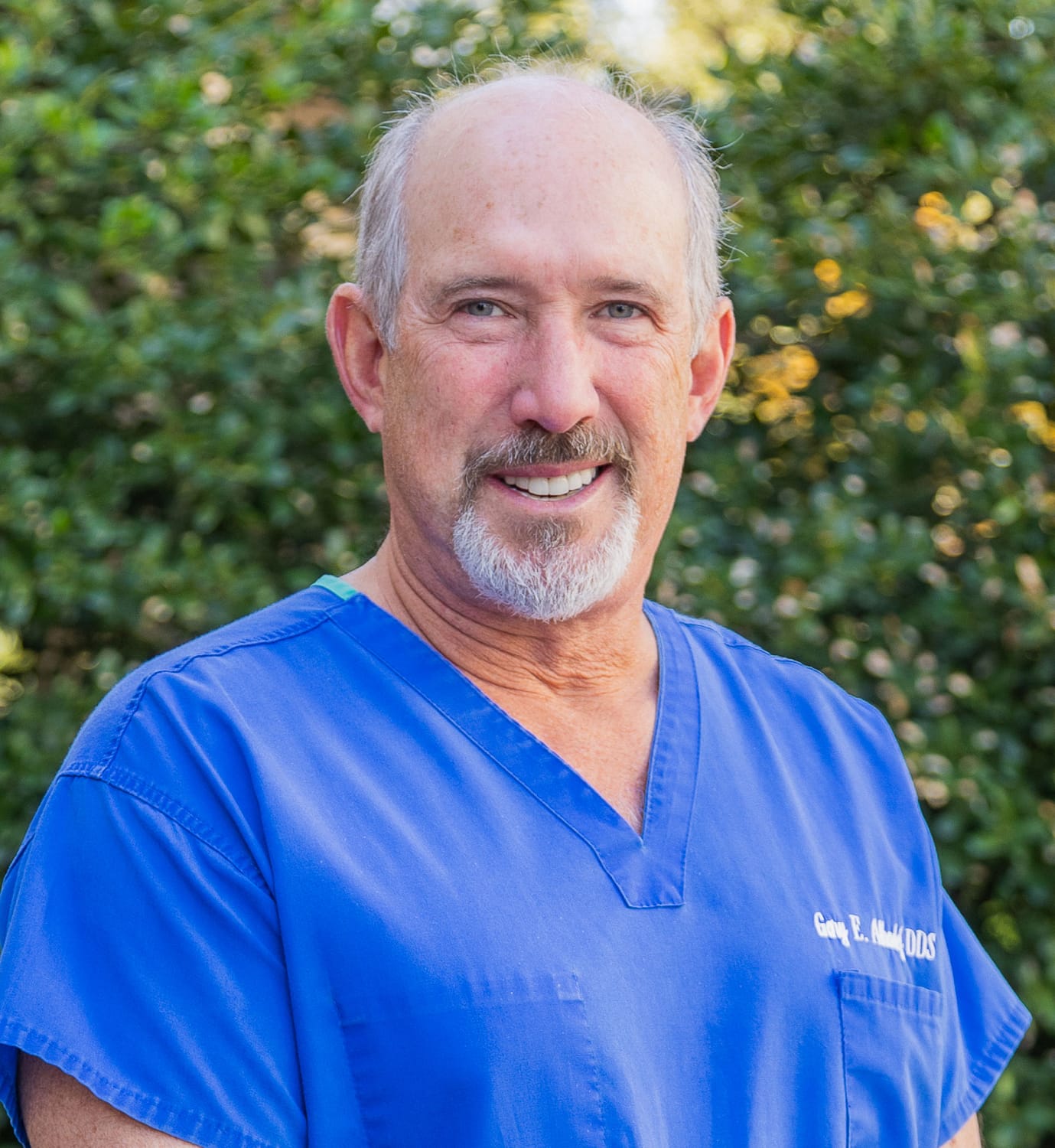 Dr. Alhadef, a dentist in Dallas, graduated with honors from the University of Texas with a degree in psychology before moving on to Baylor College of Dentistry. Over the years, he has augmented his expertise with hundreds of continuing education courses.
"Comprehensive dentistry is not just about fixing teeth. A beautifully restored smile with proper function changes a person's life. To be able to eat comfortably and smile with confidence in social situations—this is life-changing. I love being a part of that, and there's nothing that can take the place of knowing you've helped someone else in a significant way.
I've seen people come to my office afraid to smile or embarrassed by their teeth. I get to see them leave with renewed energy and confidence." — Dr. Gary Alhadef
Dr. Alhadef is a renowned and prestigious cosmetic dentist in his local community and beyond. He has appeared on TV as a featured dentist on Odyssey Channel's "Cope," is a medical editor for Estate Life Magazine, and has been published in the Washington Post. He specializes in cosmetic dentistry, providing beautiful results to anyone looking to improve their smile to a more natural, youthful appearance.
Dr. Alhadef has shared his knowledge with multiple organizations in the form of published writings and public speaking engagements. Highlights include:
Washington Post article on dental management
TV appearance as the featured dentist on the Odyssey Channel's "Cope"
Contributing medical editor for Estate Life Magazine
Regular presentations to local schools in the Dallas area, Rotary International meetings, Alpha Omega International Dental Society
Dallas Dental Society Study Club
His memberships and credentials include:
American Dental Association
Texas Dental Association
Dallas County Dental Society
American Academy of Cosmetic Dentistry since 1987
LVI Alumni, Full Mouth Reconstruction
Former President, Alpha Omega Dental Society
Invisalign Certified Preferred Provider
International Association for Orthodontics
Dallas Dental Society Study Club
Dr. Alhadef is married with four sons: Steven, Corbin, Blake, and Landon. In his spare time, he enjoys golfing, traveling, gardening, and pickleball.
Michelle grew up in California and moved out to Texas to follow her family. She enjoys the outdoors and traveling. Michelle has been in dentistry for the last 10 years, from assisting chairside to managing dental offices. Her passion in dentistry is having a positive influence on patients' experiences and showing them all the new changes that dentistry has to offer their smiles.
Dental Assistant
Isabel is one of our dental assistants. She attended the Concorde Career College in 2006 and is certified in CPR, X-rays, and differential diagnosis of oral mucosal lesions. She is married and has a daughter, Alyssa.
Lisa joined the team at Dallas Cosmetic Dental in the fall of 2021 as a registered dental hygienist. A graduate of the University of Texas Health Science Center in Houston, she has certifications in Invisalign, sleep studies, and laser treatment. Outside of the practice, Lisa enjoys volunteering, going to the gym, traveling, boating, and hiking.