Comprehensive Dentistry to bring out the best in you
Comprehensive Dentistry to bring out the best in you
Dallas Cosmetic Dental Serving the Highland Park Community of Dallas TX
More Than Dentistry—Where Artistry and Technology Combine
SERVING DALLAS AS YOUR CONCIERGE COSMETIC DENTIST
Dallas Cosmetic Dental takes a unique approach to dentistry. We combine comprehensive care and cosmetic dentistry to focus on the well-being and beauty of your smile. We also take a unique approach to patient care—you can book the day at our practice for concierge VIP treatment of you and your smile. You'll love having the whole team focused on you!
We offer concierge dentistry, expert care, and dentistry that is as beautiful as it is functional. Dallas Cosmetic Dental offers advanced cosmetic dentistry and smile makeovers, including e.max same day crowns, implant dentistry, laser gum contouring, zirconia crowns and porcelain bridges.
Katie Bobbitt
6 months ago
I drove 2 hours to see him and I'm so glad I did. I had laser gum recontouring done and he improved my smile significantly!...
Wow! I had 4 front teeth replaced with strong, beautiful crowns . All within 3 hours. In chair for 30 minutes. Great job
Dr. Alhadef is very professional as well as his wonderful dental assistant. They are great at their craft and I appreciate it! I had the...
We offer same day crowns (also called single visit crowns). Dr. Alhadef has the very best technology for both lab and same day crowns and can advise on which is best for you. Read more about our zirconia and e.max crowns, two of the most beautiful, durable materials available in dentistry today.
If you're missing teeth, are suffering from the pain and inconvenience of ill-fitting dentures, or have postponed getting a tooth replacement, Dr. Gary Alhadef can improve your quality of life with modern dental implants.
Our digital imaging replaces traditional molds for creating impressions of your teeth for both restorative treatments and orthodontics. This reduces chair time, improves accuracy, and enhances comfort for you!
Achieve the smile of your dreams!
The highest level of dental services available requires a caring team, advanced technology, and dental excellence. You'll find all three here.
Dr. Alhadef and his dental team take an approach to dentistry that might be different than you've experienced elsewhere. He looks at your overall health and the relationship between your oral health and systemic health. The mouth-body connection is powerful, and an imbalance in your oral health can affect your sleep and your comfort; it can even put you at risk for more serious health issues, such as heart disease.
We as a team are continually learning more so we can educate and work with our patients to give them the best dental care possible.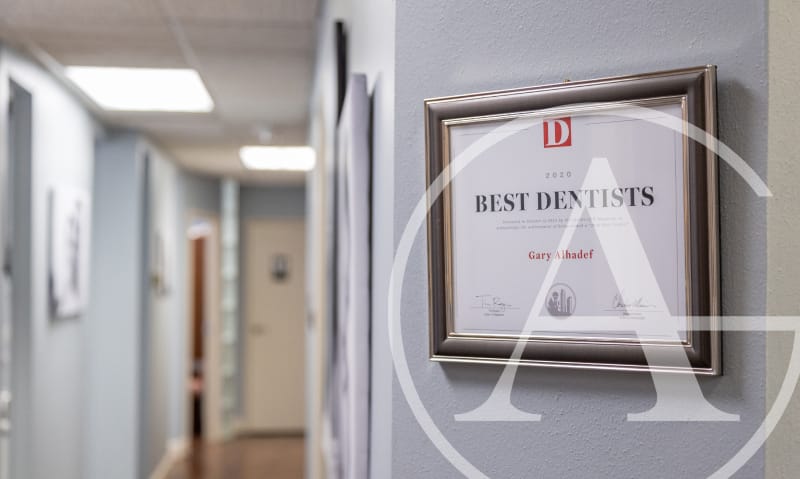 Dental Implant Restorations With Dr. Alhadef Dental implants have rapidly become the new standard for individual and full-arch restorations after tooth loss. Dentures and dental bridges still have their place in restorative dentistry, and may even be preferred under certain circumstances, but dental implants are generally considered a superior alternative. If you have teeth that…
continue reading blog

→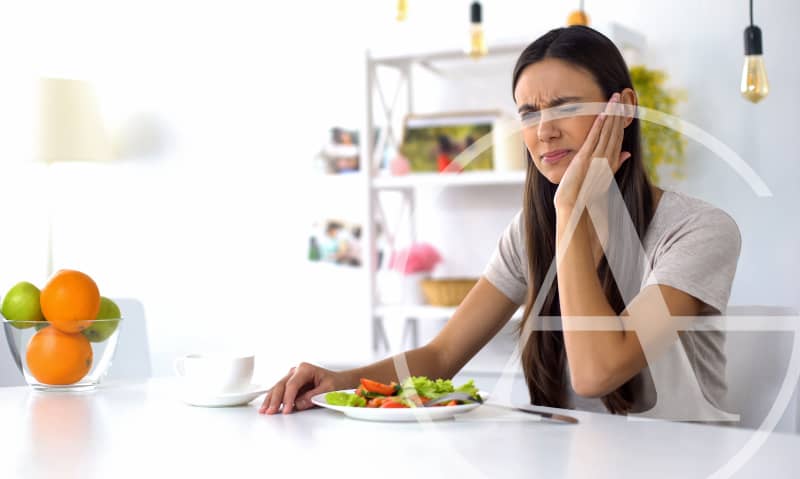 What to Do During a Dental Emergency If you have a head injury, severe laceration, or chest pain, you know it's time to head to the local emergency center; but do you know what to do in a dental emergency? Roughly 2 million people visit emergency centers yearly for dental-related injuries or pain. The three…
continue reading blog

→
Benefits of Dental Implants Tooth loss isn't the end of a beautiful smile and a full life. Dental implants make it possible to permanently replace missing teeth, improve jawbone density, boost overall oral health, and make your confidence soar. If you're considering dental implants but haven't moved forward with the idea, consider the following incredible…
continue reading blog

→