Comprehensive Dentistry to bring out the best in you
Comprehensive Dentistry to bring out the best in you
Dallas Cosmetic Dental Serving the Highland Park Community of Dallas, TX
More Than Dentistry—Where Artistry and Technology Combine
SERVING DALLAS AS YOUR CONCIERGE COSMETIC DENTIST
Dallas Cosmetic Dental takes a unique approach to dentistry. We combine comprehensive care and cosmetic dentistry to focus on the well-being and beauty of your smile. We also take a unique approach to patient care—you can book the day at our practice for concierge VIP treatment of you and your smile. You'll love having the whole team focused on you!
We offer concierge dentistry, expert care, and dentistry that is as beautiful as it is functional. Dallas Cosmetic Dental offers advanced cosmetic dentistry and smile makeovers, including e.max same day crowns, implant dentistry, laser gum contouring, zirconia crowns and porcelain bridges.
James Brazeal
8 months ago
Dr. Alhadef and his team are very professional and I was impressed with the technology at their disposal. They were able to make my permanent...
I drove 2 hours to see him and I'm so glad I did. I had laser gum recontouring done and he improved my smile significantly!...
Dr. Alhadef runs a tight ship! Customer/client/patients are advised of any general or dental health concerns. The general may refer to oral cancer screens or...
We offer same day crowns (also called single visit crowns). Dr. Alhadef has the very best technology for both lab and same day crowns and can advise on which is best for you. Read more about our zirconia and e.max crowns, two of the most beautiful, durable materials available in dentistry today.
If you're missing teeth, are suffering from the pain and inconvenience of ill-fitting dentures, or have postponed getting a tooth replacement, Dr. Gary Alhadef can improve your quality of life with modern dental implants. Dental implants also help to preserve the health of your jaw bone, which is vital to retaining remaining teeth, engaging your facial muscles, and your overall face shape.
Our digital imaging replaces traditional molds for creating impressions of your teeth for both restorative treatments and orthodontics. This reduces chair time, improves accuracy, and enhances comfort for you! It also results in beautiful tooth restorations that will look and feel natural.
Our approach to TMJ treatment is multifaceted. Dr. Alhadef and team utilize neuromuscular dentistry to focus on creating a functional balance in the mouth that reduces or eliminates stress on the temporomandibular joints (TMJ) and orofacial muscles. Regain your ability to chew, talk, and live pain-free.
You're a busy person. Fitting dental care into your schedule isn't the easiest. But what if you could prioritize your dental health while also relieving stress and providing yourself with an unparalelled dental care experience? With VIP dentistry, you can. You can choose several options to enhance your appointment so you leave your appointment knowing you made a good choice that feels more like luxurious self-care than visiting the dentist..
Achieve the smile of your dreams!
The highest level of dental services available requires a caring team, advanced technology, and dental excellence. You'll find all three here.
Dr. Alhadef and his dental team take an approach to dentistry that might be different than you've experienced elsewhere. He looks at your overall health and the relationship between your oral health and systemic health. The mouth-body connection is powerful, and an imbalance in your oral health can affect your sleep and your comfort; it can even put you at risk for more serious health issues, such as heart disease.
We as a team are continually learning more so we can educate and work with our patients to give them the best dental care possible.
As winter blankets Highland Park with its cool embrace, there's no better time to step outside and enjoy the crisp air. Beyond the holiday bustle, the serene Highland Park area offers a peaceful retreat for outdoor enthusiasts. Not only does venturing out into nature help maintain a healthy weight and boost activity levels, but it…
continue reading blog

→
Welcome to the world of cosmetic dentistry, where artistry and scientific precision converge to create stunning smiles. Dental veneers blend aesthetics and dental precision. These thin, custom-made shells can address multiple cosmetic concerns in one fell swoop. From discoloration, to misshapen teeth, dental veneers offer a transformative solution, rectifying imperfections, crookedness, damage, and even unsightly…
continue reading blog

→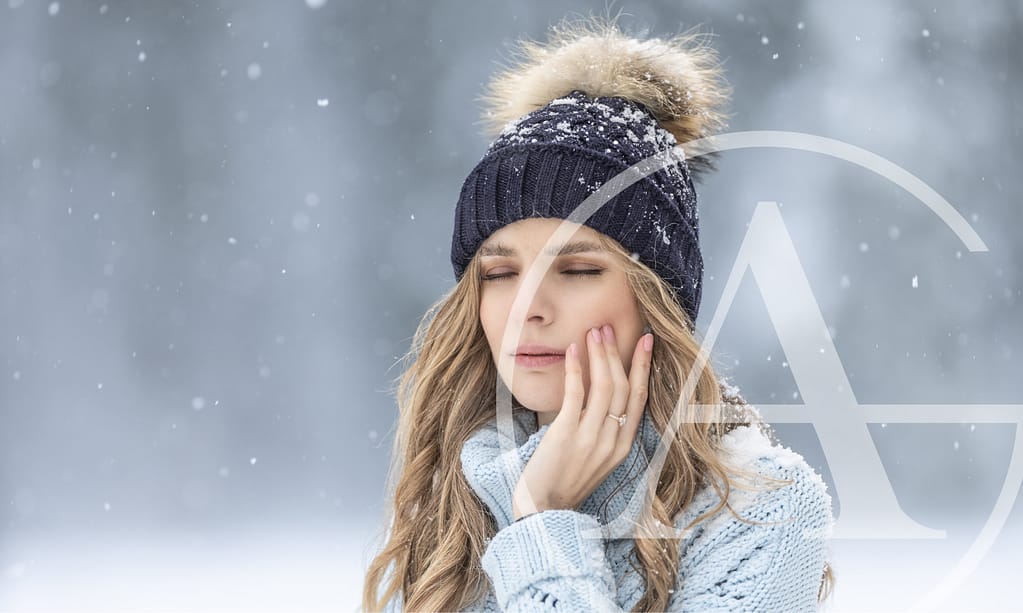 As winter metaphorically blankets Highland Park, Texas, we adapt to the seasonal shift like many creatures do. But as humans, our rhythms vary, not only with the changing seasons, but also due to daily and even hourly changes. This winter, let's ensure we adapt in the best way possible—by taking care of our smiles. This…
continue reading blog

→