10 Things to Do in the Park Cities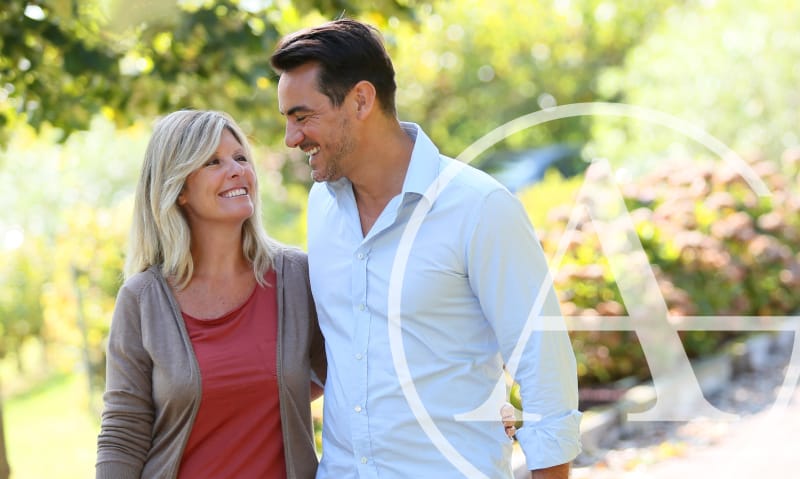 Welcome to University Park and Highland Park, Texas
Did you know that the Park Cities is home to one of the best school districts in Texas? That's none other than the Highland Park Independent School District. During the 2018 to 2019 school year, the state itself awarded the institution with a score of 97.
The quality educational system is just one of the things that you have to love about the Park Cities, though. For starters, it's where you'll find two of Dallas', if not Texas', most livable communities. That includes University Park and Highland Park.
Now that you're a full-fledged resident of the Park Cities, you may be wondering what to do or where to go. Don't worry — there are plenty of things to do and sights to see in and near the two suburbs.
We've listed ten of these below, so be sure to read on!
1. Satisfy the Bibliophile in You With a Visit to the UP Public Library
After weeks of closure, the University Park Library has finally reopened. If you live specifically in University Park, TX, then you can visit the library and stay for 45 minutes. Be sure to ring up the library beforehand, though, as you need to make a reservation.
As always, don't forget to bring the essentials — sanitizers, alcohols, face masks, and gloves.
2. Relax in the Company of Teddy Bears at the Lakeside Park
Who doesn't love teddy bears? If you adore them, however, then be sure to check out the Lakeside Park. It's one of the seven parks that call Highland Park, TX home.
The other parks deserve a visit, too, but it's Lakeside Park you want to go to for the teddy bear statues. Not only are they adorable — they're also massive, climbable, and huggable! The park itself is free to enter, along with your four-legged canine partner.
There are also trails here where you can get some exercise in, especially after having been at home for so long. Those paths surrounded by greenery can do a lot for your mental and physical well-being.
Of course, just don't forget to don your face masks and gloves and to take a long shower once you get home! You might want to give your doggo a bath too. This way, you guys can stay safe after spending time outside.
3. Go on a Virtual Fauna Adventure at the Dallas Zoo
The Dallas Zoo may be the oldest in the Lone Star State, but it's definitely not outdated. It is, in fact, on a mission to #BringTheZooToYou.
The #BringTheZooToYou initiative is a web series consisting of behind-the-scene clips. The program aims to keep educating and inspiring despite the lockdown. You'll find yourself up-close (albeit virtual) with some of the zoo's residents.
All the videos are free to watch, and they're engaging, entertaining, and educational. That makes watching them one of the best kid-friendly activities to do while stuck at home.
Speaking of which, the Houston Zoo, which is about three and a half hours away, now also offers virtual tours.
4. Inhale Some Fresh Air at the Native Texas Park
The Native Texas Park is a 15-acre urban park in Highland Park, TX. It's home to local ecological wonders, such as the Blackland Prairie and Post Oak Savannah.
It's closed at the moment, but you'd want to plan a visit here at any other time of the year. It's free to the public, plus, it boasts of a one-mile stretch of trails and paths. The park also welcomes four-legged family members, so be sure to bring Fido or Pluto when you do visit!
5. Get Everything You Need at the Highland Park Village
Home to over 70 stores, Highland Park Village is one of the best shopping plazas in the Park Cities. From clothes to jewelry and shoes to eyewear, you'll find most of what you need right here. It also has ten different food establishments — enough to meet your nutritional needs for the day.
At the moment, all open stores need to meet the mandatory 50% occupancy rate. The plaza also offers personal shopping services.
6. Discover Stunning Masterpieces at the Dallas Museum of Art
The Dallas Museum of Art is one of Dallas' most historic and prized museums. Not only because it's among the top ten most massive museums in the entire country. It's also because of the vast history that it holds — a staggering 5,000 years of history depicted in 24,000 works.
At the moment, the historical site is on a temporary closure. However, you can still see all the art exhibits online, in the comfort of your home. The museum is also running digital interactive art programs.
7. Take a Trip Down Memory Lane at Perot Museum
The Perot Museum of Nature and Science is a 10-minute drive to the south of the Park Cities. It's a five-story, 180,000-square-feet structure filled with everything from fossils to bugs. There's even a section here where you can go on a race with a T. rex!
Your competition with the dinosaur has to wait, though, until the museum reopens. What you can do, in the meantime, is to check out its "Amaze Your Brain At Home" initiative. With this, you and the kids can explore various branches of sciences while in the safety of your home.
8. Learn a New Skill With the Dallas Contemporary Digital Hub
Dallas Contemporary is outside of the Park Cities enclave, but it's still a must-visit art spot. Besides, it's only 12 minutes away, as it's down by the Design District. The contemporary art museum exhibits regional, national, and international art masterpieces.
As with most museums, DC is on a temporary closure, but it has launched a digital hub. The initiative, called #dcfromhome, has online content made for all ages. The center is also offering at-home art-making activities and other educational programs.
9. Enjoy Free Movies at the Klyde Warren Park
Just seven minutes to the south of Highland Park is the Klyde Warren Park. One of its most famous attractions is the Children's Park, but it's inaccessible at the moment. The Ginsburg Family Great Lawn, however, is hosting free movies every Saturday night.
Most of the flicks are family-friendly, and best of all, the food trucks are operational! The free movies run until December 2020, so you have many chances to enjoy a movie-picnic.
10. Revel in the Beauty of Nature at the Dallas Arboretum
Just 15 minutes away from the heart of Park Cities is the Dallas Arboretum. It's a 66-acre arboretum and botanical garden that's home to about 150 cherry trees. Yes, the same cherry trees that Japan is so famous for, and you can find them right in Texas!
They bloom only for a short time during March, though, so you may have to wait until next year. In the meantime, you can enjoy four hours of "forest bathing" at the park.
Forest bathing, like cherry blossom viewing, is also a Japanese practice. The former, however, has shown to have a significant increasing effect on vigor. There are also findings that forest bathing can help ease fatigue and anxiety.
If you simply want to look at trees and blossom-packed paths, you can also book a virtual tour with the Arboretum.
Keep Safe While Having Fun in the Park Cities
There you have it, the top 10 things to do in and near the Park Cities. As you can see, the two suburbs have a lot more to offer aside from its outstanding school system. From fun to inspirational to relaxing, the enclave has something great for everyone.
Looking for more ideas on how to spend and pass the time with your little ones? Then please feel free to check out our ultimate list of healthy but fun family activities!