How Can I Find the Best Cosmetic Dentist in Dallas, Texas?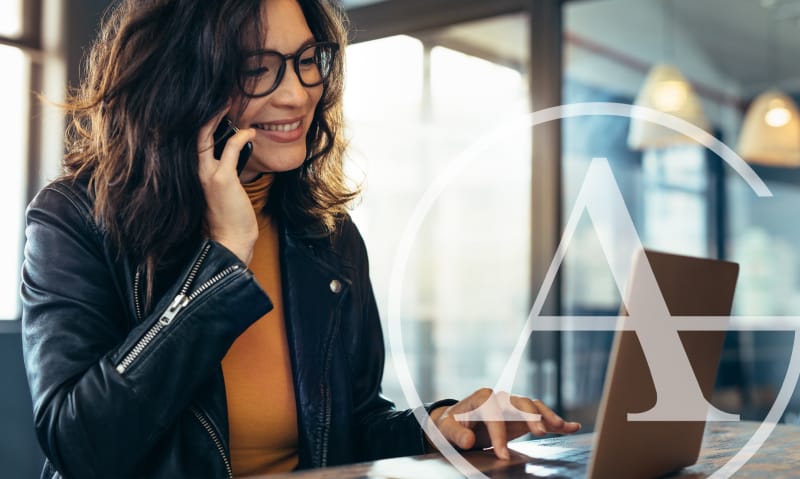 5 Things to Look for When Selecting the Best Cosmetic Dentist in Dallas, Texas
When you have worn, chipped, broken, discolored, stained, misshapen, or misaligned teeth, it is natural to consider cosmetic dentistry as a solution. Getting a smile makeover is becoming more commonplace for those not satisfied with their smile and looking to boost their confidence and overall appearance. A great smile makes us more approachable and makes us feel better about who we are and how we approach the world. So, how do you go about finding the best cosmetic dentist in Dallas, Texas?
If you require cosmetic dentistry, it is essential to know that not all cosmetic dentists are the same. Sure, most cosmetic dentists will provide services related to porcelain veneers, tooth whitening, dental implants, Invisalign clear aligners, dental crowns, tooth-colored fillings, and more. But the approach that each cosmetic dentist takes is always a bit different. We're hopeful that this list of five things to look for when selecting the best cosmetic dentist for you in Dallas, Texas, will make your decision just a bit easier.
1. Pay attention to the knowledge and training a potential cosmetic dentist has.
It is important for cosmetic dentists to partake in ongoing, continuing education to expand their knowledge base as professionals. The best cosmetic dentists, such as Dr. Alhadef at Dallas Cosmetic Dental, will also take time to educate other dentists on various techniques and what they have learned throughout their careers. Pay attention to the training and educational background of your cosmetic dentist. After all, you don't want just anyone responsible for your smile and oral health.
2. Make sure you know how many years of experience your cosmetic dentist has.
Dentists right out of dental school have a lot to offer and graduate with the skills to do the job. But when it comes to cosmetic dentistry, extra experience and education are essential to help perfect their dentistry practice. You should also make sure you understand why your cosmetic dentist practices dentistry. You may be inspired by what they have to say.
3. Personality, personality, personality.
Have you ever had a medical or dental appointment with a provider who lacked bedside manner? When it comes to your teeth, you want someone who is friendly, charismatic, and professional all wrapped up in one package. At Dallas Cosmetic Dental, we understand the importance of a positive bedside manner. We want you to be comfortable. After all, we hope you tell all your friends about us!
4. Don't underestimate the importance of finding a cosmetic dentist who understands you and your emotional needs as it pertains to your oral health.
Making the decision to undergo a cosmetic dentistry treatment can be an emotional one, and Dr. Alhadef understands that. Whether you have been living with crooked or chipped teeth for years or your smile is less than it should be, it has probably wounded your self-confidence over time. So, not only do you want to find a cosmetic dentist who can offer you the services you need, but you want to select one who will take the time to listen to all of your needs and work with you on the best treatment for you.
5. Find out what others have to say about your cosmetic dentist's services and approach to dental care.
Look for articles that list the best cosmetic dentists in Dallas, Texas, and make sure your dentist is listed before making a final selection. Pay attention to reviews left on your dentist's website. Patient testimonials have a lot to offer in terms of what you can expect during your cosmetic dentistry experience. Give the dentist some extra points if they take time to respond to those reviews publicly too. That means they're listening and care about what patients have to say.
Dr. Alhadef offers a VIP experience.
In addition to considering these five things to look for when choosing a cosmetic dentist in Dallas, Texas, look for some of those extra benefits your dentist might provide. For example, Dr. Alhadef and the Dallas Cosmetic Dental team offer a VIP experience. Many of our patients are busy CEOs, thought leaders, public figures, and account executives or have demanding jobs that don't give them much time or privacy to make a trip to the dentist.
With the VIP experience, our team makes it just a bit easier for them. The Dallas Cosmetic Dental team offers VIP services that include transportation to and from Dr. Alhadef's dental studio suite, exclusive appointment times, and a local guide concierge to book your stay if needed. If this sounds like a service that would benefit you or one of your friends, family members, or colleagues, have them give us a call at (214) 403-2456 to book their VIP experience.
Dr. Alhadef at Dallas Cosmetic Dental is the best cosmetic dentist in Dallas, Texas.
If you have been searching for the best dentist in Dallas, there is no need to look any further. Simply request an appointment at a time of your choice using our online form. We look forward to seeing you and working with you to give you the smile you have always wanted.