What is a Smile Makeover?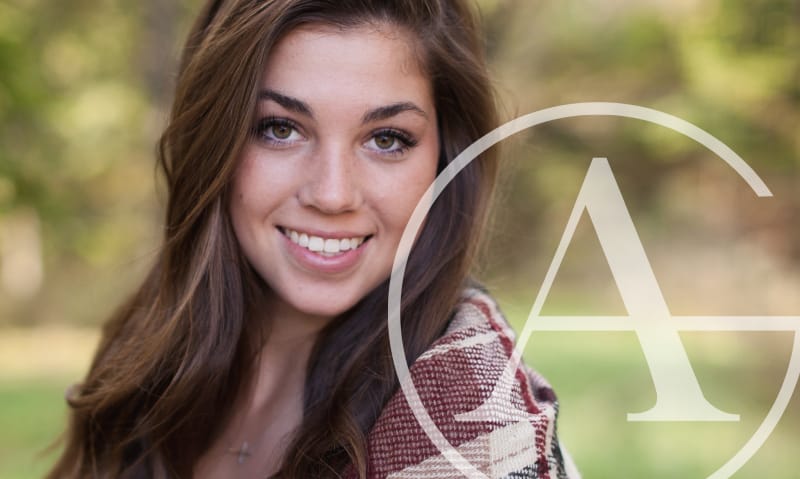 Transforming your smile with a smile makeover.
Have you ever wished you could completely transform your smile? If the answer is "yes," you may be thrilled to learn that your wish isn't impossible. A smile makeover uses cosmetic dentistry to revitalize your smile. It's difficult to nail down exactly what a smile makeover involves because each one is different, tailored to the specific needs of each patient. Smile makeovers generally involve a few different procedures, but they don't always—some people only need one or two procedures to feel like their smile has been completely transformed. Once your treatment is finished, you'll feel more confident and look years younger. To give you an idea of what procedures your smile makeover may involve, here's a breakdown of a few of the procedures that are often included in the process.
Veneers
These porcelain shells are bonded to the surface of your natural teeth individually, so you can use a single veneer to restore one tooth or a full set to transform your entire smile. Porcelain veneers allow you to change the shape, shade, and size of your teeth. They can also cover stains, chips, and cracks on your teeth and make slightly crooked teeth appear straighter. As a result, veneers are capable of completely transforming your smile even without the use of other treatments. Asking yourself a few questions about your teeth can help you determine whether or not veneers are right for you:
Do you smoke?
Do your teeth have stains that can't be removed by whitening?
Are there white spots on your teeth?
Are there gaps between your teeth?
Do you like the shape of your teeth?
Are your teeth sensitive due to enamel erosion?
Do you have a few slightly crooked teeth?
Do you have chips or cracks in your teeth?
If you answered "yes" to one or more of these questions, veneers might be a great solution for you. They're almost always made in an outside lab, so it takes two appointments at our office for Dr. Alhadef to place your veneers. Dr. Alhadef will prepare your teeth during your first appointment, which is a process that involves taking off a small layer of enamel. Then he'll take an impression of your teeth and fit temporary veneers in place until your permanent veneers arrive in a few weeks. Once he receives your permanent porcelain veneers, Dr. Alhadef will simply replace your temporaries with your permanent veneers. Before you commit to veneers, however, it's important to remember that they're permanent—once you've undergone the procedure, you'll always need veneers on your teeth.
Straightening Teeth
While straightening your teeth is a longer process, it can make a huge difference in the overall appearance and health of your teeth. Invisalign's clear aligners are nearly invisible on your teeth, but they can resolve almost every issue that traditional braces can. Instead of relying on wires and brackets, Invisalign straightens your teeth using a series of clear aligners. You'll switch to a new aligner every week or two, which slowly increases the gentle pressure on your teeth and moves them into the correct position over time. The clear aligners are discreet enough that most people won't even realize you're wearing them, so you can stay confident in your smile throughout treatment and begin to see improvements as they happen. Straightening your teeth may be a good first step in your smile makeover if you answer "yes" to one or more of the following questions:
Do you have a misaligned bite?
Do you have crooked teeth?
Are there gaps between your teeth?
Have you had braces in the past?
If you had braces, were you pleased with the results?
If you had braces, have you continued to wear your retainer, at least at night?
Are you willing to commit to wearing a retainer at night once your teeth have been straightened?
No matter what method you use to straighten your teeth, exactly how long it will take depends upon your unique treatment needs. When you wear your aligners for at least 22 hours a day as directed, Invisalign takes an average of 12 to 18 months to complete. This is a sizable time investment, but it will have a permanent positive impact on your smile!
Teeth Whitening
Teeth accumulate stains over time for many reasons, from the foods and drinks you consume to tobacco use and even simply age. Professional whitening treatments are the best option because they can whiten your teeth by multiple shades, giving you whiter and more even results than over-the-counter strips can manage. You may be surprised by just how big a difference such a seemingly simple change can make in your smile. Since teeth tend to yellow as we age, it can help you look years younger! Whitening treatments may be a good idea if you answer "yes" to one or more of these questions:
Do you smoke?
Do you often drink dark beverages like coffee, tea, wine, or soda?
Are your teeth stained?
Do you like the color of your teeth?
Are you willing to make a few changes to keep your teeth white?
Professional whitening treatments can be completed in a single visit to our office, but if you'd rather complete the treatment at home, that's also an option! At-home professional whitening kits use customized whitening trays and prescription-strength whitening gel that you can take home and use for several hours a day for a few weeks. You can keep your teeth white after the treatment is complete by drinking dark beverages through a straw, using a whitening toothpaste, and completing touch-up treatments once a year or so. Making a few changes can mean the difference between your teeth staying white for just a few months or for years. Unfortunately, whitening treatments can't remove every stain out there—some stains caused by dental injuries or the use of certain medications during childhood are impossible to remove from your teeth, so those teeth may be best treated using porcelain veneers.
Gum Contouring
Gum contouring is a simple procedure that involves reshaping your gum line to even out the proportion between your teeth and gums, making your smile more attractive. The most common form of gum contouring is done to resolve gummy smiles, which are when your gums extend too far down your teeth. This can make your teeth look too short and often leaves people self-conscious about their smiles. In this case, Dr. Alhadef uses dental lasers to cut away the excess gum tissue covering your teeth. Your teeth are an average length beneath your gums, so this doesn't do any harm to your oral health. The other type of gum contouring is performed when you have suffered from gum recession, often due to periodontal disease or aging. Gum recession can make your teeth appear too long and often causes tooth sensitivity, so gum contouring resolves these issues by grafting sterilized gum tissue onto the areas that need it. To determine if gum contouring is right for you, ask yourself:
Do you have a gummy smile?
Do your teeth appear too short or too long when you smile?
Have your gums receded, leaving sensitive parts of your teeth exposed?
Your gums need to be healthy before you undergo any type of gum contouring procedure. Dr. Alhadef can usually complete the procedure in a single visit to our office, after which you'll need to follow his instructions while your gums heal. Dental lasers minimize the swelling you'll experience after the procedure, however, so you should be able to see an immediate difference in your smile's appearance.
Porcelain Crowns
Crowns are well-known for their ability to protect and restore teeth that have suffered decay, but that's not their only use. They can resolve a number of dental issues relating to the appearance and health of teeth, making them a great addition to many smile makeovers. Porcelain crowns can be used to protect and restore cracked, chipped, broken, or worn down teeth as well as to improve the appearance of slightly crooked or misshapen teeth. You may also want to consider getting a crown as part of your smile makeover if you have a metal crown or a crown that has metal beneath a layer of porcelain, as this type often develops a noticeable black strip at the gum line over time. Porcelain crowns are designed specifically for you so that they look completely natural and are durable enough to last about 15 years with great oral hygiene. This makes them a great way to restore the appearance of your teeth while ensuring that they maintain the strength and function of natural teeth. If you're considering porcelain crowns, ask yourself:
Do you clench or grind your teeth?
Do you chew on pens or pencils?
Are your teeth worn?
Do you have a crooked or misshapen tooth?
Do you have any crowns that have metal showing through, or that are unattractive to you?
Placing dental crowns usually takes two visits to our office. The process is pretty similar to the placement of veneers—Dr. Alhadef will prepare your tooth for the crown, take impressions of your teeth to send to the lab, and place a temporary crown on your tooth during your first appointment. Your permanent porcelain crown will arrive in about two weeks. Once it does, you'll come in for a second appointment so that Dr. Alhadef can place your permanent crown.
In some cases, however, Dr. Alhadef can place your crown in a single visit to our office using the CEREC system. This is because the system's cutting-edge technology allows Dr. Alhadef to design your crown using a 3D digital scan of your teeth, mill it at our office in just under an hour, and place it immediately. The appointment takes about two hours, but it saves you time in the long run and makes getting a temporary crown unnecessary; you'll walk out of our office with your permanent crown already in place! Since single day crowns take about an hour to mill in our office and don't manage quite the complex shades that lab-milled crowns can achieve, however, we only use them when you're getting a single crown on a back tooth. Still, single day crowns are milled from porcelain, so they look natural and are just as durable as traditional crowns.
Implants With Crowns
Losing a tooth can impact the appearance of your smile, the function of your teeth, and your self-confidence. Dental implants are titanium metal rods that are embedded directly into your jaw with a porcelain crown secured to the top of the post. Together, the deeply embedded metal rod and crown ensure that the tooth replacement looks and feels completely natural. Implants protect against bone loss in your jaw, even encouraging bone to grow around the implant and root it more securely in place. This allows it to provide a level of stability that other tooth replacement options can't match. If you answer "yes" to one or more of the following questions, an implant may be a good solution for you:
Are you missing a tooth?
Are you self-conscious of the gap in your smile?
Is chewing difficult without your tooth?
Would you like to replace your missing tooth?
While they're the best tooth replacement option out there, getting a dental implant is an involved process that takes several months. Most of this time is dedicated to healing between procedures, though, and the process generally only involves three steps. The first procedure is when Dr. Alhadef embeds the titanium metal rod in your jaw. After a few months, he will add the abutment, which is the piece of metal that your crown will attach to. You'll heal for at least a few more weeks before Dr. Alhadef finally secures your permanent crown in place. Once your implant is complete, however, it'll last you an entire lifetime if you care for your oral health by flossing and brushing your teeth regularly.
While there's a long list of procedures that a smile makeover can include, don't let that intimidate you! Your smile makeover will be completely tailored to your unique treatment goals and doesn't have to include all of these procedures. The difference that even one or two procedures can make has the potential to absolutely floor you. If you're interested in learning more about smile makeovers and what your treatment options are, you can call our office and schedule a consultation with Dr. Alhadef at any time.