Fall in the Park Cities: 8 Best Events for Professionals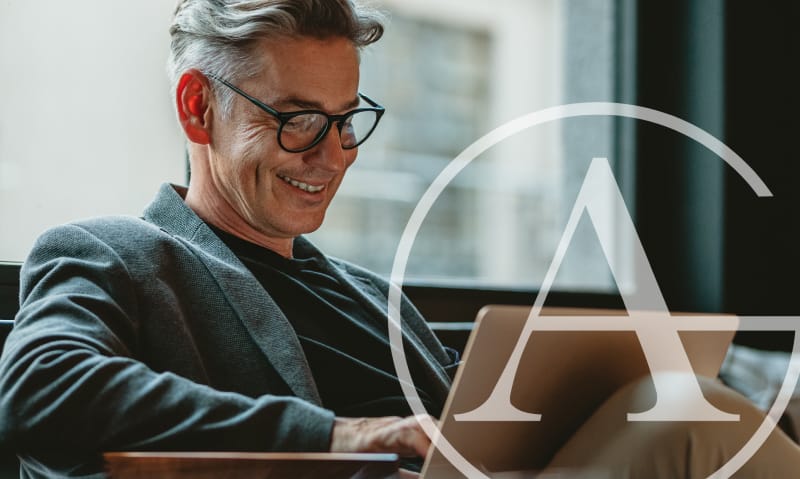 Gaining Skills and Connections for Success
Learning new skills and focusing on networking are both important parts of growing to meet your career goals. Thankfully, with our proximity to Dallas, TX, Highland Park and University Park have plenty of conferences and networking events that you can choose from. These events can help you gain the skills and connections you need to succeed, no matter what your career path is. While COVID-19 has made meeting in person a little more complex, many of these events are still being carried out online or with special precautions taken against the spread of the illness, so you don't have to stop improving yourself. Here are a few of the best events for professionals near Highland Park, TX and University Park, TX this fall.
1. Cash Flow Budgeting During Uncertain Times
This webinar provides essential lessons for small businesses during times of economic uncertainty. This is especially relevant right now, as many small businesses have been hit hard by the economic impacts of the COVID-19 pandemic. You'll get a look at a cash flow budgeting template and learn strategies to help your business through financial uncertainty. You'll also learn to plan for these times and prepare for the future so that your business can continue growing and thriving in the long term. It'll be held on September 11 from noon to 1:30 p.m. Make sure to register to get access to the link and to secure your spot.
 2. Speed Networking
This event is built very similarly to the concept of speed dating, allowing you to meet other professionals face-to-face with a little bit more structure than other networking events. You'll be able to meet everyone, get an idea of their specialties and goals, and build business relationships and contacts. Events like this attract a variety of different professionals and allow you to make contacts you likely wouldn't have thought to seek out on your own. This helps you build contacts in your field while also widening your horizons and creating new opportunities or fresh ideas for your business or career. This speed networking event is on September 22 from 7 p.m. to 9 p.m. and costs $21.95.
 3. Marketing Boot Camp
Whether you're a small business owner or looking for fresh, up-to-date advice that you can use in your current job, dedicating a little time to Marketing Boot Camp can make a huge difference in your performance at work. The webinar will cover topics like marketing strategy, branding, social media, web design, and search engine optimization. You'll be able to discuss these topics in group breakout sessions after the presentation. The boot camp costs $10 and will be held on September 25, beginning at 10 a.m.
 4. YTexas Summit
The YTexas Summit is a gathering of business leaders and influencers throughout Texas. It provides an opportunity to network with other professionals and listen to interviews of some of Texas' top CEOs. You'll also be able to discuss legislation that affects your business and attend presentations on topics such as 5G technology, workforce development, smart cities, and more. All of this makes it a great opportunity to learn about the future of your industry, find fresh ideas on how to improve your team or company, and grow your knowledge. The summit will be held in-person on September 24 from 10 a.m. to 4 p.m. and costs between $95 and $125.
 5. Progression Conference Business Seminar with Andy Audate
If you're an entrepreneur, this free conference can provide essential advice on how to grow and market your business and increase your profits. It's presented by Andy Audate, who is a self-made millennial millionaire entrepreneur, motivational speaker, and author. You'll learn how to build your personal brand, use social media, increase profits, and how to use the psychology of selling to close deals. While the location of the event hasn't been confirmed yet, it'll be held on September 25 from 8 a.m. to 7 p.m.
 6. Budgeting and Finance 101 Webinar
This webinar goes over the basics of budgeting and personal financing, making it useful regardless of your profession or long-term career goals. The webinar will cover basics like budgeting, retirement, and investment plans, as well as how to save money and pay off your debts. Focusing on these topics can help you thrive financially in the short and long term. The webinar is free and will be held on October 6 from 6–7 p.m., but be sure to register to save your spot.
 7. Emergency Services Technology Symposium
The second annual Emergency Services Technology Symposium is for fire, police, EMS, and emergency management professionals. It's a great opportunity to learn about the latest technology that will soon help you save more lives, including tech that allows you to examine a debris field using augmented reality on your cell phone. During the symposium, you'll hear from guest speakers and technology development companies, and hear case studies, all of which will help you understand and respond to emergencies in our community better. Tickets are only $10 for the two-day event, which starts on November 3 at 8 a.m. and lasts until 4 p.m. on November 4.
 8. Dallas Career Fair
If you're looking to take the next step in your career and can't do that at your current company, attending the Dallas Career Fair is a great way to start your search. Local and Fortune 500 employers alike attend, so it's a great chance to make real, personal connections and get noticed by prospective employers. The Dallas Career Fair will consist of a face-to-face event as well as virtual hiring events, making it ideal for social distancing during COVID-19. It will be held on November 17 from 9:30 a.m. and 12:30 p.m.
Whether you're hoping to learn new skills, take the next step in your career, build professional connections, or improve your business, Highland Park and University Park have plenty of nearby events you can attend—both virtually and in person.