Why You Want the Ultimate Smile Makeover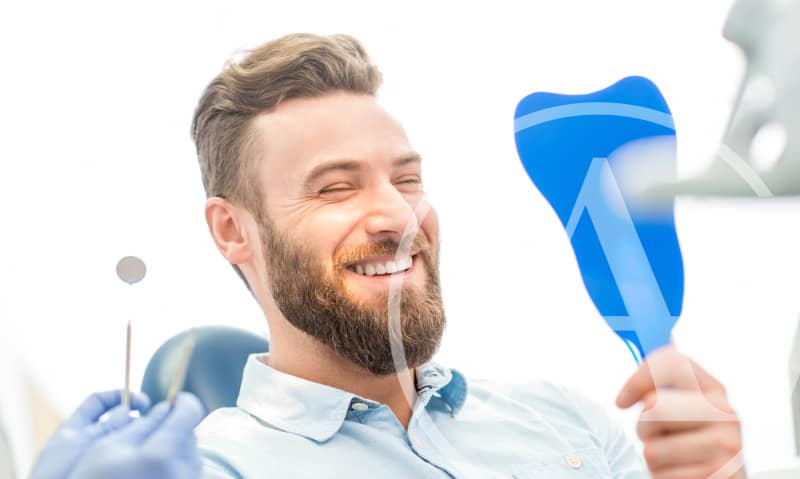 A smile makeover could be just what you need to get the smile of your dreams. If you're not fully satisfied with your smile, you can benefit from this in-depth treatment process that focuses on your unique needs to deliver the results you're searching for.
The Benefits of Finding Your Perfect Smile
A smile makeover is a cosmetic treatment process that focuses on improving the appearance of your smile. Even if you aren't in need of treatment for your oral health, a makeover can help you to feel more confident in the appearance of your teeth.
Of course, a smile makeover can do wonders for your self-confidence. With a bright and perfect smile, you won't have to worry about hiding imperfect alignment or discolored teeth.
You need better than a one-size-fits-all approach.
Some dentists provide incredibly generic treatment for patients looking to improve their smiles. They go through a simple list of treatment options without taking the time to understand an individual patient's needs.
Instead, you need a smile makeover that is focused on you as a unique individual. At Dallas Cosmetic Dental, Dr. Alhadef provides high-quality laser dentistry and other tailored services to improve the appearance and function of your teeth.
Your unique smile makeover treatment plan will be carefully developed around your individual needs, creating the best possible results for your situation.
The process starts with a consultation to discuss your thoughts about the appearance of your smile, and will cover any concerns about the color, shape, or alignment of your teeth. From there, a personalized treatment plan will be created to address your unique concerns based on your preferences and our extensive cosmetic dental experience.
Smile Makeover Treatment Options
Any individual smile makeover can consist of several options for treatment. Every treatment plan is different, so it's important that yours is carefully crafted to meet your unique needs.
Whether you're looking for dental veneers in Dallas or just simple teeth whitening, these are some of the most common cosmetic dentistry procedures used to provide perfect smiles.
Laser Gum Contouring
Gum contouring reshapes the gum line, which can reduce the appearance of a "gummy" smile and make your gums and teeth appear more proportional.
Traditionally, this process was carried out using a scalpel to remove gum tissue. Today, gum contouring gently reshapes the gumline using a soft tissue dental laser. Laser gum contouring has multiple benefits, including higher precision, a more comfortable experience, and faster recovery.
Teeth Whitening
The shade of your teeth is another important area of treatment. As such, many smile makeovers will include teeth whitening in Dallas, including both in-office and at-home options.
In-office whitening is a procedure that takes roughly an hour and provides noticeably whiter teeth immediately. During your appointment, you'll have a special whitening agent applied to your teeth. This whitening gel is then activated using a UV light.
Professional at-home options involve the use of custom-designed trays, which you fill with gel and wear overnight or for a few hours each day.
If the shade of your smile is important to you, a professional treatment will achieve faster and brighter results. Over-the-counter options like whitening strips can be effective over time, but they are no match for a professional approach.
Dental Veneers
Dental veneers in Dallas are a perfect solution for stained, chipped, cracked, misshapen, or irregularly sized teeth. The procedure entails a thin, porcelain shell that is applied to the front of the tooth after the surface is prepared. This results in a flawless yet natural appearance.
If veneers are recommended, it's important to receive a whitening treatment first so that the rest of your teeth match the bright, new veneer.
Orthodontic Treatment
If your smile is plagued by crooked or misaligned teeth, crowding, or other issues, you may need orthodontic treatment as part of your smile makeover.
To address problematic alignment issues, both traditional braces and Invisalign deliver fantastic results. Invisalign can provide a more convenient treatment experience but isn't always able to address more significant alignment concerns. Braces are typically cheaper but are more uncomfortable and noticeable.
The orthodontic treatment that's right for you will come down to your individual dental needs and preferences.
For a brighter, straighter smile, contact us today.
You don't have to settle for a smile that you're not proud of.
Reach out to Dallas Cosmetic Dental today to find out what a smile makeover can do for you. You'll receive personalized treatment from the best cosmetic dentist in Dallas to ensure you get fantastic results. Contact us today to get started.