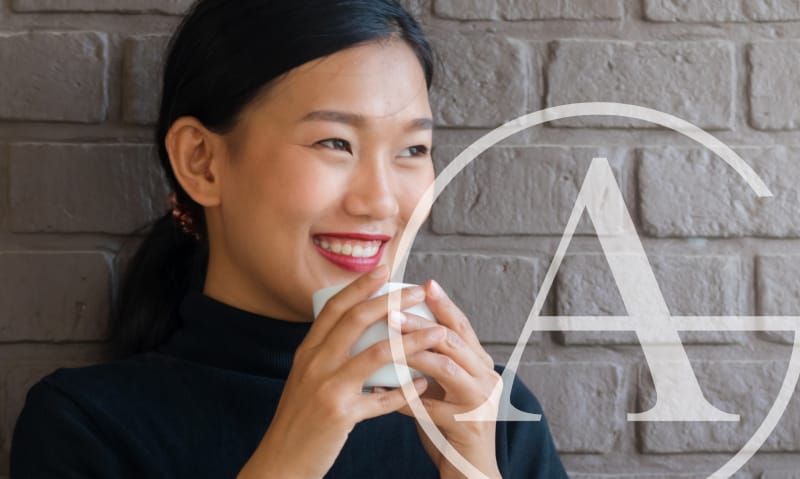 There are more than 27 clear aligner products available on the market, including industry pioneer, Invisalign. With so many options it can become difficult to understand what makes one better than another. 
So what is Invisalign? And why should you choose Invisalign over other brands on the market?
First, we should discuss what, exactly, clear aligners are and why everyone is talking about them.
Invisalign is a clear aligner solution.
What are clear aligners?
An orthodontic treatment system, clear aligners like Invisalign are made of specially designed see-through plastic and look a bit like a very thin mouthguard. But where a mouthguard is bulky and used to protect the teeth, clear aligners are used to discreetly correct malalignment with consistent daily wear throughout treatment.
Aligners work by gently guiding your teeth toward your desired alignment incrementally with a series of clear aligners. Treatment will typically include a sequence of between 18 to 30 aligners, and each set is worn for two weeks before you advance to the next set.  
While they take the same amount of time for treatment, clear aligners have become patients' preferred alternative to wire and bracket braces. Offering superior comfort, convenience, and, perhaps best of all, an improved aesthetic, it's not hard to see why.   
What makes Invisalign different?
While not the first to invent a removable orthodontic appliance—that honor belongs to Harold D. Kesling back in 1945—Invisalign's creators, Zia Chishti and Kelsey Wirth, did invent the world's first completely clear aligner system. They were also the first to produce three sequential sets of aligners from just one impression.
That was in 1997. 
Over 20 years later, Invisalign has transformed over six million smiles and its parent company, Align, is still leading the pack boasting over 450 patents on their innovative technologies. And by constantly working with teams of industry-leading engineers and scientists, they continue to advance the effectiveness of Invisalign and orthodontic treatment. In 2013, Align introduced their patented SmartTrack material, providing superior comfort to Invisalign wearers. They have even become the world's largest user of state-of-the-art, 3-D printing technology. 
The Invisalign Process 
The Invisalign process starts with a consultation with Dr. Alhadef. Together you'll review your smile goals and determine if you are a candidate for treatment. You'll also get an idea of how long the treatment will take to achieve your desired results.
Once it's been decided that you are a candidate for Invisalign and you're ready to get started, the dental team will take a digital impression of your mouth using a 3-D imaging system. Not only does this technology allow us to send the fabrication lab precise measurements in order to make your clear aligners, but it also allows us to show you a digital, lifelike preview of what the final results will look like before you even begin treatment. In fact, Invisalign's ClinCheck software uses data from over six million patients to map out the incremental shifts for each individual tooth.
Your first aligner set will precisely fit the configuration of your teeth. Each succeeding set in the sequence is designed to incrementally push your teeth toward the desired alignment, with sets being changed about every two weeks. With Invisalign, every set of aligners is individually trimmed to match your gum line for superior fit and comfort.
Aligners must be worn for 20 to 22 hours each day, but you can remove them for meals and cleanings. If you don't wear your aligners for the recommended time each day, you can stall or, worse, reverse your progress. 
Invisalign does take the same amount of time that braces would—however, every patient is different and treatment times are based solely on the severity of malalignment and how readily their body responds to treatment. 
Life with Invisalign
Life with Invisalign is very similar to that of your normal day-to-day routine with some minor differences.
Since the aligners are removed during meal times, there is no need to abstain from certain foods or alter your eating habits. You brush and floss just as you always do—no special tools or maneuvering needed. There is, however, just one caveat—you'll be brushing more often as you need to brush after every meal before putting your aligners back into place. 
During the first few days of wearing a new aligner, there may be a slight discomfort or pressure. This is completely normal as your body is adjusting to the new positioning.
The biggest complication with Invisalign is lack of patient compliance. Since aligners can be easily removed and replaced by the wearer, some patients do not wear theirs for the recommended time periods—sometimes going days without wearing them. This lapse results in stagnation or even a backslide in progress. To encourage teens to keep up a consistent wear time, Invisalign Teen is designed with a blue compliance indicator on each set. 
Follow-up visits are typically every six to eight weeks to check in on treatment progress and to pick up your next batch of aligners in the sequence.