What Is Accelerated Orthodontics, and How Can It Help Me?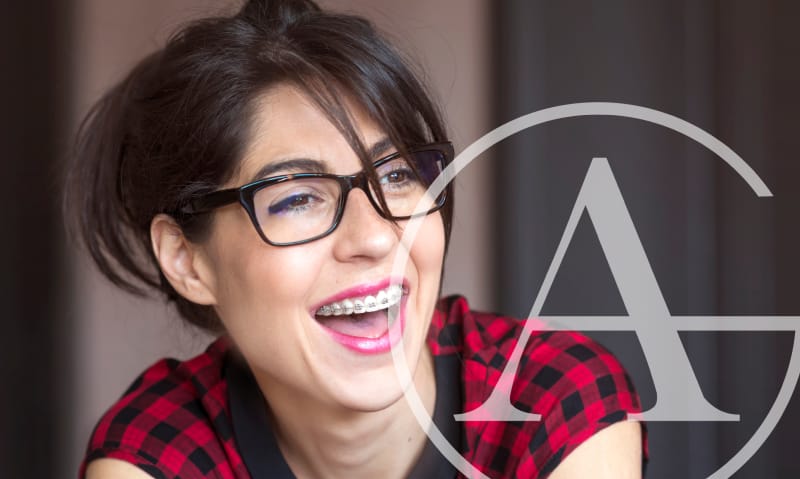 Straighten your smile in half the time with accelerated orthodontics.
Everyone wants a beautiful smile, but sometimes the natural alignment and shape of our teeth don't quite match what we see as attractive. Orthodontic care is the quintessential solution for realigning teeth, but some adults tend to balk at the idea initially. After all, won't people notice, and isn't it going to take over a year to finish treatment? The truth is, more adults are pursuing orthodontic care than ever before. Typical malocclusion cases can be effectively treated with a clear aligner system—no braces!—in less time than you may expect. The secret to quick results is an approach to treatment called accelerated orthodontics.
The accelerated orthodontics technique is highly effective and completely safe for your smile, ensuring you can finish treatment in as little time as possible.
What is accelerated orthodontics?
Accelerated orthodontics isn't a brand. Rather, it is a technique used by dentists and orthodontists to speed up treatment for their patients. Accelerated orthodontics are used for children and teens, but it's most popular among adults who value the advantage of saving time without sacrificing results.
How does accelerated orthodontics work?
Accelerated orthodontics boosts the effectiveness of regular orthodontic treatment plans. It can be used with traditional braces or clear aligners systems. Usually, patients on accelerated treatment plans will see their dentist for in-office appointments as well as use special, at-home oral devices.
Dr. Alhadef uses two different devices for accelerated orthodontic programs.
VPro5
The VPro5 is a hands-free oral appliance that produces subtle vibrations that gently guide aligners into their proper positions. It's used only on clear aligner systems such as Invisalign. You'll use this device for five minutes every day, typically when you replace your aligners after brushing or eating.
The purpose of the VPro5 is to ensure that your aligners are properly seated against your teeth. Improperly seated aligners will slow down your progress and extend your treatment time. By following Dr. Alhadef's guidelines on using the VPro5, you'll boost your treatment progress.
Propel Excellerator
The Propel Excellerator is an in-office device used during your routine orthodontic visits, such as when you get braces tightened or receive a new clear aligner. This device only adds a few minutes to your appointments but yields excellent results. It can also be used for all orthodontic patients, whether they have a clear aligner system or traditional braces.
What are the benefits of accelerated orthodontics?
The best thing about accelerated orthodontics is that it provides nothing but benefits for patients.
With accelerated orthodontics you'll:
Be more inclined to pursue orthodontic care
Knock months off of your treatment time
Enjoy your new smile sooner
Experience improved oral health sooner
Remember, orthodontic care isn't just about transforming your smile into one that looks great. It also improves your oral health by making your teeth easier to clean.
Will accelerated orthodontics hurt my smile?
Nope! Accelerated orthodontics won't harm your teeth or cause pain. It is completely safe, and Dr. Alhadef will only recommend this approach after thoroughly examining your smile. Your oral health will be closely monitored throughout treatment.
How long does treatment take with this approach?
Every orthodontic treatment plan is customized to each patient. However, with an accelerated approach, Dr. Alhadef can shave off as much as half of the estimated treatment time of a traditional approach.
For example, if your Invisalign treatment plan estimates completion in 12 to 18 months, you can finish as soon as 6 to 9 months instead. Except for the most severe cases of malocclusion, the average adult can complete their orthodontic treatment in less than a year.
Is pursuing adult orthodontics really worth it?
Absolutely! Often, the first thing a patient says when they start seeing their smile changing is "I'm so glad I decided to do this!"
Orthodontic care can unlock a whole new level of self-confidence, along with the ability to achieve and maintain optimal oral health much more easily. Not only will you feel great about your smile, but you'll also reduce your risks of developing tooth decay and gum disease. Many patients also feel a renewed interest in prioritizing their oral health, including pursuing cosmetic dentistry such as professional teeth whitening.
Start your journey with accelerated orthodontics.
A great experience with accelerated orthodontics begins with choosing the right dentist to care for your smile. Dr. Alhadef provides gentle, effective accelerated orthodontic care to anyone who dreams of a picture-perfect smile in or around Dallas, Texas. In addition to helping you with orthodontic care, Dr. Alhadef and his team also provide preventive care, cosmetic dentistry, and restorative solutions.
If you're interested in learning more about accelerated orthodontics and what it can do for you, schedule an evaluation by calling our office or requesting a visit online.