What Can Restorative Dentistry Do For You?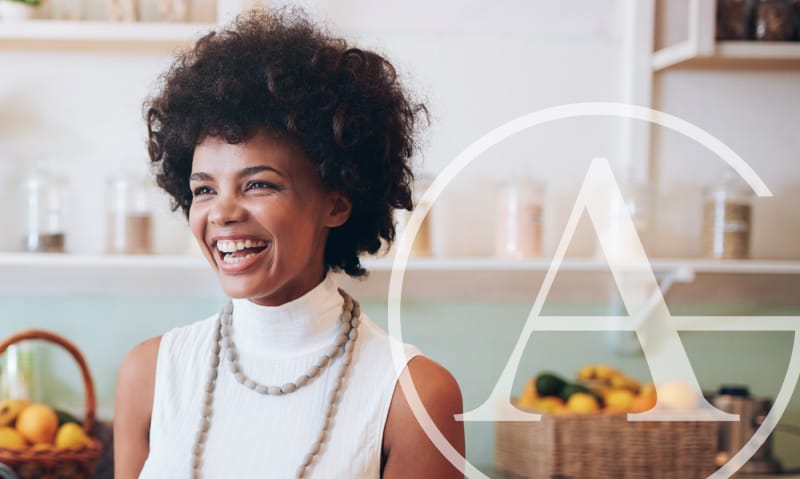 A healthy smile is a vibrant one. If your teeth are damaged, decayed, or injured, you may be interested in restorative dentistry treatments to rejuvenate yours from the outside in!
From dental implants and crowns to dentures and full-mouth restorations, there are many different services available.
Today, we're taking a closer look at how these treatments work, the approach that Dr. Alhadef takes, and most importantly, the benefits they provide.
What is restorative dentistry?
Put simply, restorative dentistry consists of the treatments that your dentist provides to keep your teeth and gums looking and feeling their best. Specifically, it focuses on remedying the issues associated with damaged or missing teeth.
If you've experienced any sort of dental trauma, severe decay, or infection, the condition could have led to tooth loss. Or, your tooth could be significantly damaged beyond a conventional filling. In either case, Dr. Alhadef can perform a restorative dental treatment to help replace or restore that tooth (or teeth). Not only does this help improve the appearance of your smile, but it also wards off structural issues that can occur with your jawbone if missing teeth are left untreated. While the field of restorative dentistry is vast, there are several key treatments available. Let's take a look at some of the most common ones.
Dental Implants
Missing teeth pose both a cosmetic issue, as well as a functional risk. Whether you've lost yours due to gum disease, decay, or trauma, effective treatment is possible.
If a space is allowed to remain where your tooth once was, it can cause the adjacent teeth to shift, affecting your bite. Over time, missing teeth can also lead to bone loss in your jaw. This occurs because the jaw is no longer stimulated by the tooth root in a particular area, which can cause it to deteriorate. Both of these issues can make it difficult to speak, eat, or even smile.
Dental implants can help prevent this problem. An implant will restore your tooth-root structure, serving as a substitute tooth root if yours is missing or severely damaged. Once Dr. Alhadef places the implant in your jaw, it will fuse with the bone through a process called osseointegration. When that process is complete, it creates an excellent foundation for a dental crown, bridge, or denture on top.
Dental Crowns
Dental crowns can work in one of two ways. First, as mentioned above, they can be placed on top of an implant if your tooth is completely missing. Or, they can be used to strengthen and improve the appearance of an existing tooth that is significantly compromised and cannot be treated by other restoration services, such as a filling or bonding.
Designed to closely mimic your natural teeth, crowns help protect these vulnerable teeth and prevent further damage. In our office, Dr. Alhadef uses Emax and zirconia crowns, both of which offer incredible durability and a realistic appearance.
While the traditional crown-fitting process can take weeks, our office uses specialized CEREC technology to offer same day crowns for many of our patients. This cutting-edge system, which uses advanced 3D models, allows Dr. Alhadef to design, create, and place a fully customized crown in your mouth, all in the same visit.
Dental Bridges
Do you have a gap in your smile? If so, a dental bridge can help fill it naturally and beautifully. This restorative dental treatment consists of two crowns, both of which are fused to a "pontic," or a false tooth. To achieve a lifelike appearance, the crowns and pontic are strategically fused at the points where your natural teeth touch each other.
Made of sturdy, stain-resistant porcelain, your bridge will be designed to blend in seamlessly with the rest of your natural teeth. Similar to implants, bridges keep your teeth in place and prevent shifting. This helps you avoid common issues associated with missing teeth, including tooth decay and gum disease. It also makes eating and speaking much easier.
Dental Inlays and Onlays
What do you do if you have mild to moderate tooth decay that needs more than a filling but isn't yet a candidate for a crown? Or, what if your tooth is just slightly cracked or fractured but isn't extensively damaged? In these instances, porcelain inlays and onlays are excellent treatment options.
Inlays are used when you have a cavity that's slightly too big for a traditional filling. Created as one single solid piece, the inlay is securely cemented to the inside of your tooth, where the decay is centralized.
On the other hand, onlays are used for more widespread damage. You can think of these as the mid-point between an inlay and a crown. Also one piece, these are designed to cover the entire top cusp of your tooth. Using CEREC technology, Dr. Alhadef can design and place your inlay or onlay in just one visit!
Often, doctors will recommend this treatment to replace older metal fillings with a more natural-looking solution. Inlays and onlays can also help prevent the chewing pain, cavity pain, and tooth degeneration associated with decaying or damaged teeth. Once the restoration is in place, it bonds permanently to your tooth, creating a seal that enhances structural integrity and keeps bacteria away.
Dentures
A pair of great-fitting dentures can do wonders for your confidence, as well as your overall dental health. A removable solution to missing teeth, these fixtures have become more discreet and reliable since their earlier applications.
Dr. Alhadef can help you find the right type of dentures to meet your needs. With regular wear, they can help maintain natural muscle tone in your face and jaw. As long as you maintain great oral hygiene at home, you can keep yours looking and feeling great for years to come.
Discover More About Our Restorative Dentistry Treatments
As your trusted local dentist, we're here to help you achieve the glowing, confident smile you deserve. Missing one or more teeth doesn't have to hold you back from living a healthy, fulfilling lifestyle. With the right restorative dentistry service, you can correct any cosmetic and structural issues that may be occurring, as well as keep other issues at bay. To learn more, reach out to us and schedule an appointment today.