Self-Care Tips to Practice at Home for Better Overall Health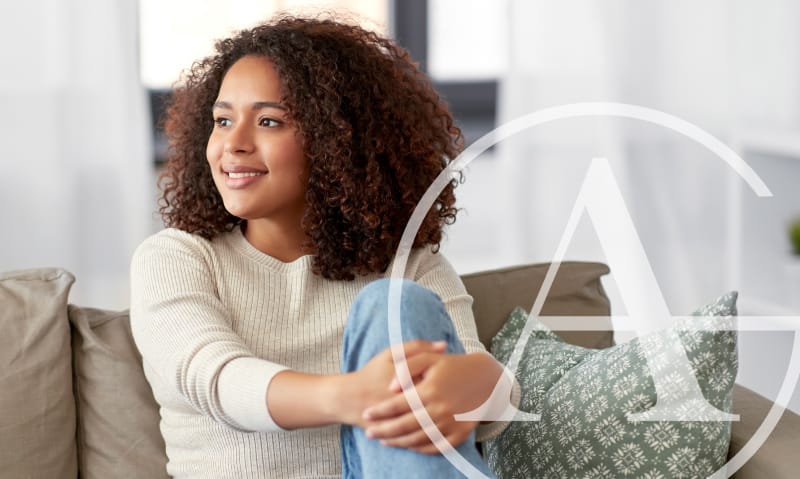 De-stress at home.
Why self-care? In America, 75% of people say they've experienced at least one stress symptom in the previous month. Of course, it's natural to feel the pressures of life every now and then, but sometimes, it can feel overwhelming. This is especially true right now.
But the silver lining in all this is you get a chance to slow down and reduce your stress by taking care of yourself. Lower stress means a better immune system, after all!
In this article, we'll give you some helpful self-care tips so you can boost both your immune system and your mental health.
Sign up for online workout programs.
The gyms are closed, but that doesn't mean you can't still get some productive workouts in at home. You can sign up for some online workout programs like Openfit, Daily Burn, and Asana Rebel. Many of these programs are offering huge discounts; you might even find some free courses!
It's never been more important to get your heart rate up, as this helps you in two ways. Not only does it reduce your stress, but it also boosts your immune system. So don't stop exercising!
Get more sunshine.
You probably already know how good sunshine feels on your skin, so if you're stressed out, get some more of it! Not only does it make your brain happy, but it's also a great source of vitamin D, which your body can't make on its own.
Just because you're stuck at home doesn't mean you can't still get sunshine. Have your meals by the windowsill where the sun peeks through. Or if you're lucky enough to have a yard, spend some time in it. You can combine this with other activities on this list.
Declutter your space.
Perhaps you've been really busy and things have been piling up at home. You keep telling yourself you'll get around to decluttering, but you just never seem to have the time.
Now's the perfect opportunity to get rid of everything you don't need and clear up your house. Clutter can affect your mental health in a negative way, so get rid of it ASAP.
The act of cleaning everything up can be soothing in itself. When you have a spotless house afterward, it'll be even more rewarding.
Rest whenever possible.
Your well-being is strongly linked to how much rest you get. Sleep is when your body gets to repair itself, so if you don't give yourself enough rest, your immune system won't be as good as it should be.
Don't feel guilty for taking a power nap during the day if you need it. When you wake up, you'll be even more ready to tackle the day!
And make sure to get as close to eight hours of sleep every night if possible. Not only can this help your body repair itself, but it'll also help with your moods.
Take up a new hobby.
When you're stuck inside all day, you run the risk of boredom. But this is the perfect chance to take up that new hobby you've always wanted to try.
Of course, there may be some limitations—maybe you can't get the supplies or aren't able to go to the proper venue to practice your hobby. In that case, order books on it or watch YouTube videos.
This can actually be very relaxing.
Try new healthy recipes.
Whether you're just starting out in the kitchen or have been cooking for years, what's great is no one knows how to make every recipe in the world. Not even Gordon Ramsay.
The culinary world is an opportunity to keep learning, and it's so easy to do so with online resources. Get to researching and making new healthy recipes that your entire household can enjoy.
Take a relaxing bath.
You have so much spare time now, so why not get into that neglected tub? Pour in some bubbles or essential oils, grab a book, and just spend some time away from everyone else. You can also put on some music, close your eyes, and clear your head of all your thoughts.
Treat it like some spa time and you'll feel the stress melt away in no time.
Meditate
You can get the same type of relaxation you get in the tub outside of the bathroom. Meditation is a great way to lower your stress levels.
You can go online and look for instructions on how to meditate. Or, if you want to make things simpler, you can also download apps like Headspace and Calm. These will walk you through some helpful meditation steps so you can find your zen.
For those of you who are religious, praying may help too.
Schedule online video therapy.
Mental health professionals can provide great tools for handling stress and anxiety in healthy ways. And sometimes it can really help to just unload your thoughts on a neutral third party.
Many professionals are offering free or discounted online video therapy sessions, so take advantage of those. In addition to therapy, try journaling so you can keep track of your good and bad days. Having these thoughts down on paper can help you to identify patterns during your sessions.
Use these self-care tips for a better you.
With these self-care tips, you're well on your way to unpacking all that stress on your shoulders. So take a moment to breathe, relax, and unwind. By following the above tips, you'll reduce stress and strengthen your immune system, giving your health the best chance to thrive no matter what the circumstances.
Need a dental appointment in the future? Book an appointment with us and look after your oral health.