Procedure Description:
Even though the patient was in her 40s, she knew it is never too late to get her teeth straightened. After discussing her options with us, she decided to go with our clear Invisalign aligners. Because our 3-D crafted Invisalign aligners are nearly invisible, the patient could enjoy the fact that people didn't even notice the procedure. In only 12 months, the patient got the gorgeous smile she had dreamed of. She was thrilled with the results!
Like many of us who struggle with misaligned teeth, you may think that unpleasant traditional braces are the sole solution to crooked teeth or an uneven bite. But Dr. Alhadef has refined alternative treatments for patients who think that their teeth could be straighter. With clear Invisalign dental aligners, you don't need to suffer through the humiliation of having the old "bars and brackets" in order to have the smile of your dreams.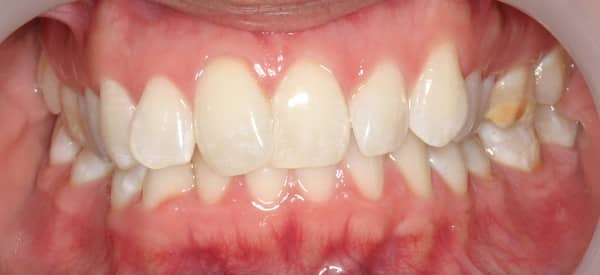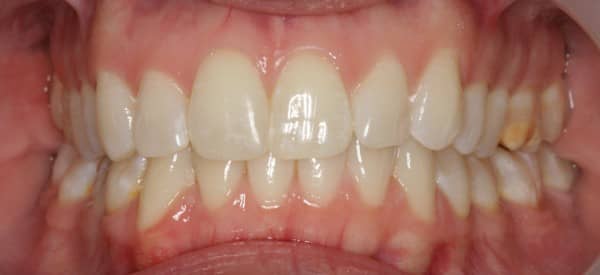 Dr. Gary Alhadef
Dr. Alhadef graduated with honors from the University of Texas with a degree in psychology before moving on to the Baylor College of Dentistry. Over the years, he has augmented his expertise with hundreds of continuing education courses. His numerous memberships add to his professional credibility and expertise, including the American Dental Association, the Texas Dental Association, the Dallas County Dental Society, the American Academy of Cosmetic Dentistry, the American Academy of Implant Dentistry, and the International Association for Orthodontics.
Dr. Alhadef has shared his knowledge with multiple organizations in the form of published writings and public speaking engagements. Highlights from these include a Washington Post article published on dental management and regular presentations to local schools in the Dallas area, Rotary International Meetings, Alpha Omega International Dental.
Dr. Alhadef's greatest joy in dentistry is seeing the transformed smiles and lives of the patients that benefit from his artistic approach to cosmetic dentistry.