Most Popular Dental Services in Dallas, TX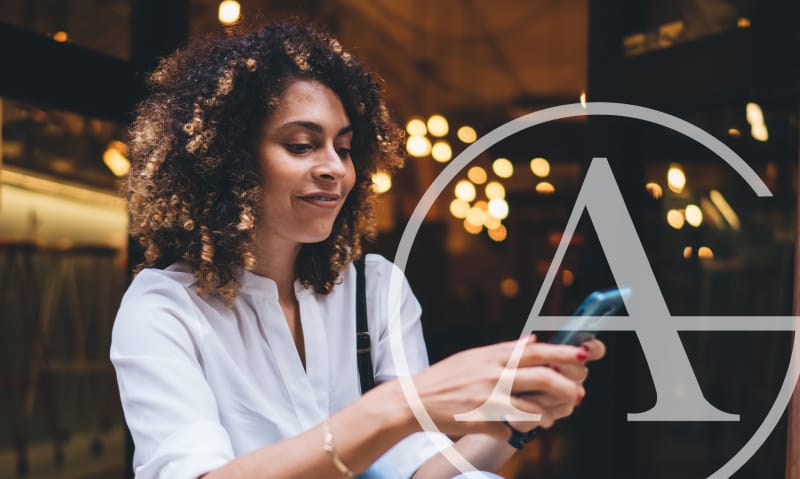 Which dental service are you leaning toward?
Home of the Dallas Cowboys, 7-Eleven, the iconic television show Dallas that aired from 1978 to 1991, and the famous line, "Everything's bigger in Texas," Texas is a mecca for commerce, housing, arts, excellent cuisine, and great dental services in the cosmetic department. Unfortunately, many people often misunderstand what cosmetic dentistry is about. Cosmetic dentistry isn't about people wanting to flaunt their status or impress others; it's about helping people feel their best.
Dallas cosmetic dentistry is popular for various procedures, from same day crowns to Invisalign to TMJ treatment, and more. As we shared previously, a winning and confident smile lights up a room. Today's modern cosmetic dentistry makes it possible for people to get that smile they have always dreamed of. Here are some more of our popular cosmetic dental services.
Invisalign
Even business professionals need braces sometimes, despite having them as a youngster. As we get older, our mouths and jaws can shift, causing crooked teeth. When this happens, it can affect our self-confidence. Other times, you might be in an industry where maintaining a positive professional image is top priority.
Invisalign is one of the more popular dental services for adults who need braces but don't want it to be evident to others. Invisalign aligners are custom-made for your mouth for a snug fit and are convenient and discreet so they don't interrupt your life. Not only that, but Invisalign is a popular Dallas cosmetic dentistry solution because it removes any guesswork and straightens your teeth more predictably than other competitive solutions.
For those who think they are too old for Invisalign or teeth-straightening solutions, think again. You're never too old for Invisalign.
Same Day Crowns
There are many reasons why your dentist in Dallas, TX, might recommend a crown as a dental treatment. You may have a cavity that is too large for a filling or a tooth that is cracked, worn down, or weakened in some way. Perhaps you have had a root canal treatment and need a crown to protect the restored tooth. Or maybe you just want to cover a poorly shaped or discolored tooth as a way to enhance your smile.
Whatever the reason may be, chances are it will be one of the worthwhile dental services to take advantage of. But many people are standoffish about the process of getting a crown because they fear it will take multiple visits, pulling them away from important work or family obligations. However, this doesn't need to be the case. Same day crowns provide a convenient option that gets you in and out all within one visit. And same day crowns are perfect for a front-tooth crown or any other crown needed in your mouth.
Zoom In-Office Whitening
When people think of cosmetic dentistry, teeth whitening is usually the first thing that comes to mind. Thankfully, there are many things you can do to whiten your teeth naturally. Using a soft-bristled or electric toothbrush, limiting the consumption of staining drinks and foods, using a straw, cutting out nicotine, or using a tooth-whitening toothpaste can all help. But sometimes, despite our best efforts, it just isn't enough, and we need professional assistance to get the smile we aspire to have.
Zoom teeth whitening is an excellent option for those who have tried DIY teeth whitening but need a better solution. The Zoom teeth whitening solution is a laser treatment that lightens the discoloration of tooth enamel. The procedure is non-invasive and straightforward and usually takes under an hour. The process uses a Zoom light and a hydrogen peroxide-based whitening gel. Using both, your cosmetic dentist will bleach each one of your teeth to produce a brighter smile. By the time the treatment is over, you'll be able to walk out of the office with dazzling white teeth.
Laser Gum Contouring
This is one of those procedures that fewer people are familiar with. Laser gum contouring is a cosmetic procedure designed to change the overall shape of your gumline. One of the reasons we're known as the best dentist in Dallas is the excellent results we have provided to our gum contouring clients. In this procedure, we cut away excessive gum tissue that is causing a "gummy smile." In other cases, we have used laser gum contouring to restore gum tissue that leaves too much of your teeth exposed.
Composite Fillings
It was common to see an adult with specks of amalgam or gold in their mouths back in the day. This is because until modern dental technology came to be, these minerals were used for dental fillings. Unfortunately, these colored fillings didn't look natural and were cause for decreased self-confidence in those who had them, especially in their front teeth.
Composite fillings can be used on either the front or back teeth and are an excellent choice for those who want their fillings to look natural. Though composite fillings are more expensive than amalgam fillings, we're finding that insurance plans cover them more and more often. And in a society where people want to have a bright and white smile, it is only natural that they would like their fillings to match their teeth's natural color.
TMJ Treatment (Temporomandibular Joint Dysfunction)
Your temporomandibular joint (TMJ), otherwise known as your jawbone, can malfunction for a variety of reasons. TMJ disorder is usually caused by arthritis, a blow or impact, or when the disk erodes or moves out of its proper alignment. TMJ's common symptoms include pain or tenderness in your jaw, aching pain in or around your ear, aching facial pain, or difficulty or pain while chewing. In extreme TMJ disorder cases, you can experience locking of the joint, which makes it difficult to open and close your mouth.
If you are experiencing symptoms like these, your dentist in Dallas, TX, will listen to and feel your jaw when you open and close your mouth so they can observe the overall range of motion. We may also press on areas around your jaw to identify where you are feeling pain. If a problem is suspected, we'll conduct X-rays to examine your teeth and jaw further. In some instances, we may order a CT scan or MRI to obtain more information and provide a customized treatment plan to relieve your discomfort. In the meantime, we often advise our patients to practice various relaxation exercises to relieve stress, which can exacerbate TMJ's symptoms.
Scheduling a Popular Cosmetic or Restorative Dental Service in Dallas, TX?
If you are interested in one of our popular dental services in Dallas, TX, please schedule an appointment to speak with one of our seasoned oral health professionals. Whether you are looking for teeth whitening in Dallas or need TMJ relief, our patients have rated us as the best dentist in Dallas, and we can't wait to show you why.
In the meantime, be sure to practice good oral health habits. Dental prevention is the best way to keep your mouth and teeth healthy and pave the way for a successful cosmetic dentistry procedure.