What Are Hybrid Implant Dentures, and Are They Right for You?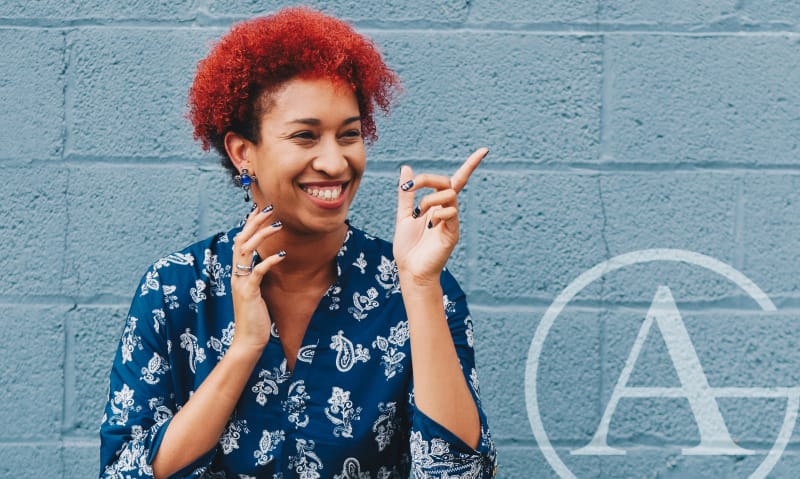 For many patients, dental implants are the best answer for those who suffer from tooth loss. Dental implants are stable, secure, and permanent, and they appear completely natural when completed with restorations like crowns or bridges. However, if you are edentulous—missing all of your top or bottom teeth—you may need a different solution. It would be expensive, time-consuming, and frustrating to receive an individual dental implant to replace each and every one of your teeth. Ask your dentist about how hybrid implant dentures can provide you the opportunity to replace all of your missing teeth in a few easy steps.
The Basics
Hybrid implant dentures, as the name implies, are a mixture of conventional dental implants and dentures. With a "standard" dental implant, your dentist inserts a titanium post into your jawbone during surgery. Once the implant has stabilized into your bone (a process called osseointegration), your dentist will affix a permanent crown atop the implant. In this method, one implant is used for each absent tooth replaced.
With hybrid implant dentures, however, many teeth can be replaced with just a few dental implants. This arrangement is possible because the dental implants support or secure specialized dentures, providing a comfortable fit and excellent stability. Hybrid implant dentures are less prone to slippage, compared to traditional dentures, and most patients report that their hybrid implant dentures allow them to easily eat their favorite foods.
Here is a closer look at the different types of hybrid implant dentures, as well as their pros and cons.
Implant-Retained Dentures
Implant-retained dentures are sometimes called implant-assisted dentures because the dental implants not only hold the custom dentures in the correct position, but also assist in supporting and distributing the denture's weight. However, it's important for you to realize that the implants will not support ALL of the denture's weight. You will still need good, underlying soft tissue and bone structure for implant-retained dentures. If you lack this necessary integrity in your oral anatomy, your doctor will discuss bone grafting with you or will seek another tooth replacement option.
Pros
Implant-retained dentures are usually removable. While the implant posts are permanent, you'll be able to remove the overdentures. This feature makes daily cleaning easier and more convenient. Just be sure not to lose your dentures!
Also, these dentures only need between four-to-eight implants for retention. This minimal number of implants means less surgery and less expense. Finally, implant-retained dentures provide outstanding esthetics and look completely natural to casual observation.
Cons
As mentioned above, you will need adequate tissue for this type of denture. Your dentist will make that determination using examinations and X-rays before recommending implant-retained dentures for your case. Also, before your final dentures can be placed, you will need to allow about six months for the osseointegration process to be complete.
Implant-Supported Dentures
If you choose implant-supported dentures, you'll have an absolutely stable prosthesis. Your dentist places approximately eight-to-ten implants and then attaches these to a metal bar or to sockets. The overdenture is then securely held in place by the bar or sockets.
Pros
Implant-supported dentures are secure and comfortable. You should have no problems with any type of foods you like—no matter how hard or how tough.
Cons
These dentures usually require more implants than implant-retained dentures. Also, implant-supported dentures are not removable, but this feature may be desirable to some patients. Finally, you will again need to wait approximately six months for full osseointegration, and a bone graft may be necessary depending on your existing bone structure.
All-on-4®
The All-on-4® system was developed by Nobel Biocare—a leader in dental technology. This treatment allows you to receive a full arch of prosthetic teeth, resting on only four dental implants. The system does not require bone grafts, and you can receive temporary prosthetic teeth right away without waiting months for osseointegration.
Pros
Even if you have less-than-ideal jaw bone quality, All-on-4® could still work for you—without bone grafting. In All-on-4, the back implants are angled rather than inserted straight into your bone. This configuration allows for more shallow bone depth compared to conventional placement.
Since no bone grafting is required with All-on-4®, you're also avoiding the costs of that surgery. Furthermore, you won't have to wait months before receiving your dental prosthesis. Instead, you'll enjoy tooth replacement right away.
Cons
Although All-on-4® does not require bone grafting, some medical conditions may preclude you from receiving this treatment. These issues include uncontrolled diabetes, severe heart or vascular disease, or chronic infections. Also, if you have a few teeth remaining on an arch, you may need to have these removed to be a candidate for All-on-4.
Which hybrid implant denture treatment is right for you? Schedule a consultation with your Dr. Alhadef today to discuss your available treatment possibilities. He will be your guide and will help you explore all your options for permanent teeth replacement.
References
Read More