5 Things To Keep In Mind When Searching for a Dentist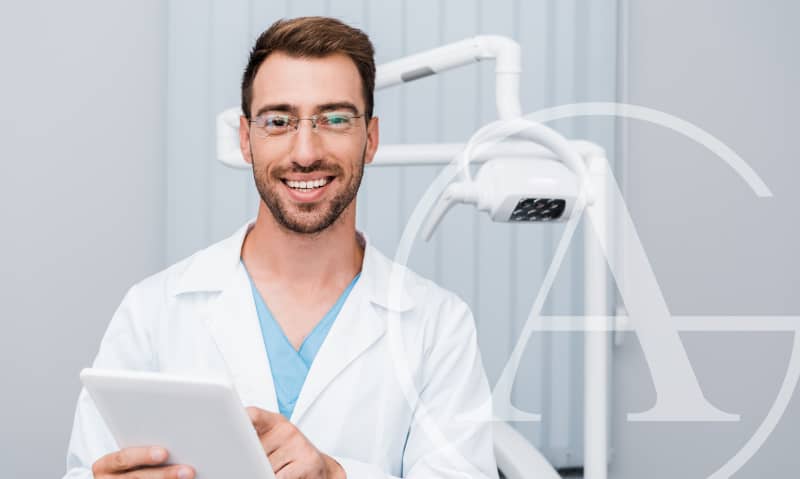 Tips on How To Find the Best Dentist Near Highland Park and University Park, TX
Let's do the math. If our calculations are correct, each patient spends about 9,240 minutes at the dentist's office. That's about 154 hours! Now, you're probably wondering how we got to that number, and the answer is simple: If a typical dental visit is 60 minutes and we go twice a year starting around the time of our first birthday, with an average life expectancy of 77 years, that's a long time! And with this much time spent caring for your pearly whites, you must find a dentist that offers you comprehensive dental care and the general dental services you need. So this begs the question: How do you find the best dentist?
Finding the right dentist is just as important as finding the right medical provider. After all, your oral health is linked directly to your overall health. But finding a dentist who offers a comprehensive set of dental services, has great chairside manner, and is conveniently located isn't always that easy.
We've tried to make finding the best dentist near Highland Park and University Park, Texas, a bit easier. And if you don't live in Texas, don't worry—these tips will be just as helpful for you as you search online for "the best dentist near me."
Here are 5 things to keep in mind during your search:
1. Scope of Services
Finding a dentist who offers comprehensive dental care is essential. Running from one end of the city to the other can be frustrating, especially when your life is already busy enough. Look for a dentist that not only offers general dentistry but cosmetic dentistry and restorative dentistry too.
2. Cosmetic Dental Offerings
Though we already recommended seeking a dentist that offers cosmetic dental care, specifically check to see if they provide treatments such as Invisalign and teeth whitening. These services are by far the most in-demand cosmetic dental services today. However, the popularity of these services should come as no surprise, as who doesn't want straight teeth and pearly whites? When our smiles are straight, bright, and white, it encourages us to maintain good oral hygiene and boosts our self-confidence. We become more attractive and approachable to others. And smiling feels good. So why not seek a dentist who can help you achieve a smile you can be proud of?
3. Compassionate Dental Care
When you spend roughly 154 hours of your life sitting in the dental chair (not to mention any time spent on cosmetic or restorative work), you want the experience to be comfortable and stress-free. A great start is to find out if the dentist offers sedation dentistry for patients with dental anxiety. Sedation dentistry helps keep patients comfortable and relaxed during long or complex procedures. Next, during your first appointment with any dentist, pay attention to the surroundings and how their team treats you. All patients deserve to be treated as individuals and not just feel like another patient chart.
4. Latest Dental Technology
The dental world has undergone major changes in recent decades and is still rapidly evolving. Check to see what type of dental technology the dentist has to offer. Ask about dental lasers and other instruments that make dental procedures more efficient and produce the best results. Modern dental technology can help your dentist treat you better and faster, which means less time in the dental chair overall.
5. Affordable Care
Finally, look for a dentist who offers a variety of ways for you to pay for your dental care. We understand that only some have dental insurance. In fact, dental insurance continues to be widely misunderstood, and the Centers for Disease Control and Prevention (CDC) estimates that only 50.2% of dentate adults ages 18–64 with private health insurance had dental care coverage throughout the past 12 months. If you don't have dental insurance or your dental insurance doesn't cover your services 100%, then make sure you find a dental home that offers options such as CareCredit to help you afford your care.
Still wondering how to find the best dentist?
If you are still wondering how to find the right dentist, check out this article about eight things the best Dallas dentist can do for you. And when you're done reading, request an appointment with Dr. Alhadef at Dallas Cosmetic Dental. We're confident that after your first visit with us, your search for the best dentist will be over. So what are you waiting for? Contact us today.