Get the Performance Edge You Need With the PX3 Sports Mouthguard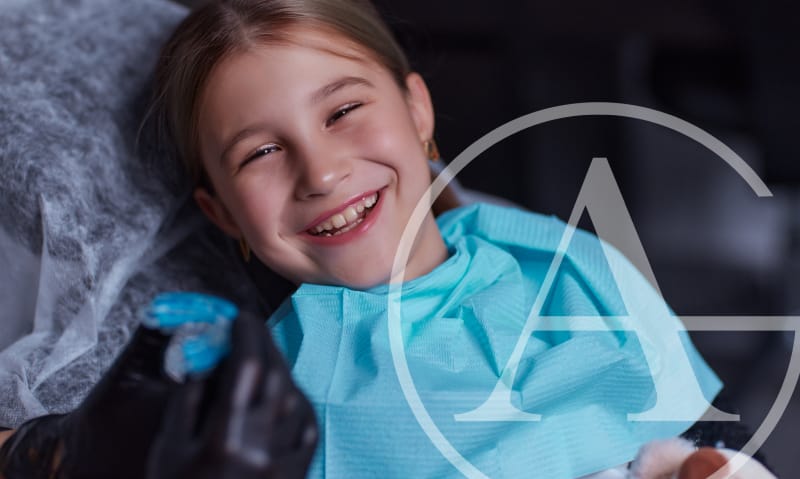 Advantages of Wearing a PX3 Custom Mouthguard
Professional athletes and hobbyists with a love for sports both have one thing in common: a desire to improve their performance to get maximum success and enjoyment from their passion.
Dedicating time to training and physical or mental improvement is crucial, but selecting the right gear also plays an integral role. One beneficial tool you can add to your kit is a PX3 sports mouthguard.
Here's what you should know about the PX3 sports mouthguard and how it can improve your game.
What is the PX3 sports mouthguard?
PX3 Custom Mouthwear creates state-of-the-art mouthguards and oral appliances designed for specific purposes. The PX3 custom mouthguard is one of their most in-demand products as it doesn't function as a typical sports mouthguard.
The primary purpose of most sports mouthguards is to protect your teeth while you play contact sports, like football, basketball, hockey, lacrosse, and more. While this is undoubtedly important, the team behind PX3 Custom Mouthwear realized that sports mouthguards could offer much more to users.
Thanks to years of research, stringent testing protocols, and real-world trials from sports and dental organizations, the PX3 sports mouthguard was developed. In addition to protecting a player's oral health, these mouthguards also increase their physical strength, endurance, balance, and flexibility by enhancing oxygen flow during physical activity.
How does the PX3 sports mouthguard work?
Traditional sports mouthguards focus solely on protecting the teeth and offer no support for jaw stabilization. The issue with that is your jaw is still able to move around, even while your teeth are in contact with the mouthguard. PX3 sports mouthguards stabilize the jaw, essentially locking it into your most comfortable and natural position based on your unique anatomy.
With your jaw locked in place, two things happen. Firstly, your teeth and jaw will have maximum protection against impact because they won't be sliding around while you move. Secondly, proper jaw posture coupled with the PX3 unique design means your airway will be open rather than obstructed, allowing you to breathe freely.
PX3 sports mouthguards also come in three different styles, based on the sport you play and the protection you require. Upper full coverage and lower full coverage are most suitable for high-contact sports, while the lower max airflow design is useful for low- or no-impact sports in which you simply want to improve your performance. To put this into perspective, if you play football or basketball, you'll need full coverage, but if you want to improve your golf game, a max airflow design will be less bulky and more comfortable.
Will the PX3 custom-made sports mouthguard improve my performance?
"I love my PX3 – I have experienced huge benefits in my workouts as well as in golf. I definitely feel more balanced, strength, range of motion and endurance. It is very comfortable to wear and the benefits are immediate. My only regret is not having the PX3 when I was a running back in the NFL." —Eric Dickerson, NFL Running Back, HOF "99"
Absolutely! Most athletes who've only used traditional sports mouthguards in the past notice an immediate improvement after switching to the PX3 mouthguards.
By locking your jaw into a comfortable, ergonomic position, you're actually preventing unnecessary tension from developing in your jaw muscles. When tension develops in the jaw, it leads to tension in the neck, shoulders, and even the upper back. Once your jaw is in proper alignment, your body will divert this energy to your physical performance instead.
Another benefit of this release of tension is that your balance will also improve. Posture is important, and something as simple as aligning the jaw with the rest of the body is enough to provide more stability and core strength in your movement.
Last, but certainly not least, you'll be able to breathe freely when you wear a PX3 mouthguard. Traditional mouthguards do a very poor job of this, with most inhibiting airflow and making breathing more difficult. Lack of oxygen directly impedes performance. Your PX3 mouthguard will keep your airway open, thereby boosting your performance and helping you recover faster after exercise or a game.
Schedule your sports mouthguard consultation and fitting with the best dentist in Dallas.
You won't find PX3 sports mouthguards in stores or your typical dentist's office. In fact, there are only 30 dentists in North America certified to fit PX3 sports mouthguards. Not only is Dr. Alhadef one of the best dentists in Dallas, he's also the only dentist in North Texas who can provide you with a PX3 mouthguard.
Receiving your PX3 sports mouthguard involves a consultation and in-depth examination of your oral health and current bite alignment. Using a TENS unit, Dr. Alhadef will find your most natural jaw alignment position, and then begin the process of having your mouthguard customized to fit these parameters.
The quickest way to schedule an appointment with Dr. Alhadef is by calling our office. You can also use our online booking form to request an appointment during non-business hours.