It's Time That You Hear About Our 5 Favorite Cosmetic Dental Procedures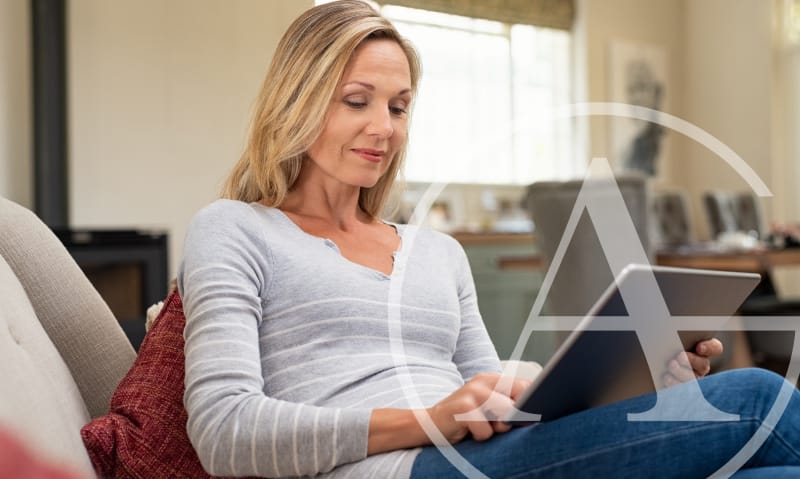 A Dallas Texas smile makeover could be just what you need this year.
Are you dissatisfied with your smile but can't quite put your finger on what's wrong? A smile makeover could be just what you need. Whether you have a particular treatment in mind or want to find out more about your options, a consultation for a smile makeover is the perfect place to start.
You can schedule a virtual consultation to see which types of cosmetic dentistry in Dallas, Texas, can help you. There are a variety of solutions for all kinds of common issues and imperfections, including:
Discolored teeth.
Teeth that seem too small or oddly shaped.
Crooked or gapped teeth.
Cracked or chipped teeth.
Worn or uneven teeth.
Dallas is a center for cosmetic dentistry, and Dallas Cosmetic Dental can provide you with a full smile makeover using the latest techniques and technology. We can improve your smile by targeting the specific problems that affect you.
Your smile makeover could include one or more of these effective cosmetic dental procedures.
1. Gum Contouring
Do you show too much gum when you smile? Or do your teeth appear unusually short? If so, gum contouring provides a straightforward solution. This simple procedure removes excess gum tissue to balance your smile, reducing the amount of visible gum line and making your teeth look longer.
At Dallas Cosmetic Dental, you can take advantage of laser gum contouring. Laser technology delivers improved results over conventional gum contouring. Not only is it more accurate, but you'll also be more comfortable during and after your treatment. You can avoid the swelling that conventional treatment causes and enjoy faster recovery.
2. Tooth Whitening With Zoom!
Visit us for treatment from a skilled teeth whitening dentist in Dallas. We can give you a noticeably brighter smile in a very short time with the Zoom! whitening system. This straightforward and effective treatment delivers exceptional results.
We apply a professional whitening gel to your teeth, then activate it with UV light. You'll leave the office with a noticeably whiter smile after one visit.
You can also ask about at-home professional whitening from your teeth whitening dentist in Dallas. These kits deliver better results than over-the-counter whitening options and allow you to whiten your teeth in the comfort of your home. You'll have a noticeably brighter smile before you know it.
3. Invisalign
Do your teeth seem crooked, appear too close together, or have visible gaps between them? If so, you have an alignment issue that Invisalign can likely treat. Invisalign is an orthodontic treatment that fixes many of the same issues that conventional braces do, but it is much more comfortable and less noticeable.
We will provide a series of clear plastic aligners that use steady pressure to guide your teeth into place. Every two weeks, you will receive new aligners to move your teeth closer to the correct position. You can take them out to eat and brush your teeth, making Invisalign much easier to live with than braces.
We are your Invisalign dentist in Dallas, TX. Visit us to find out whether Invisalign is right for you. You can enjoy not only a straighter smile but also a reduced risk of tooth decay, gum disease, and other problems caused by alignment issues.
4. Porcelain Veneers
Porcelain veneers are among the most widely used treatments in cosmetic dentistry. A custom-made porcelain veneer will replace a thin layer of material on the face of your tooth, presenting an immaculate and natural-looking appearance.
Dental veneers are used to resolve all kinds of issues, including teeth with surface cracks or chips, discolored teeth, oddly shaped teeth, or even teeth with minor gaps between them. The procedure is fast, safe, and effective—letting you enjoy a perfect smile without compromising the strength or health of your teeth.
5. Dental Bonding
Composite resin is an innovative dental material that's used in many different treatments. One of those treatments is dental bonding, a simple solution for physically damaged, uneven, or malformed teeth.
If you have a crack, chip, or other physical damage to your teeth, dental bonding can help. We will carefully match the resin to your natural enamel color, mold its shape, and cure it in place using UV light. The result: a seamless fix to a damaged tooth that lets you share your smile with the world again.
See what a smile makeover can do for you.
If you're not 100% happy with your smile, it's in your best interests to see our team at Dallas Cosmetic Dental for a consultation. You can take advantage of these and other cosmetic dentistry treatments to achieve a beautiful smile. Contact our office today to book your appointment.