Dallas in the Fall: Community Roundup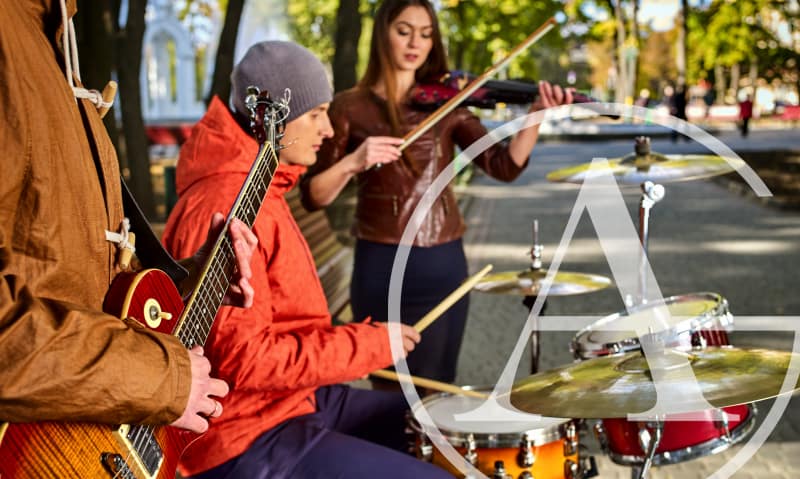 Spending a quiet night inside with a book or a movie can be a great way to relax, but sometimes the best remedy for stress is to hit the town and have fun! As tempting as the couch can be, experiencing the diverse cultures and lively people of our city is one of the benefits of living here. Whether you're looking for fast-paced family events, a great date, or solo adventure, Dallas has plenty to offer. Here are a few of the events going on in Dallas in the Fall.
Things to do in Dallas in the Fall.
Brews and Boards Benefiting the Tyler Public Library
If you're looking for a place to go with a group of friends for good food, great beer, and plenty of fun, you might enjoy Brews and Boards. The Tyler Public Library provides games to The Porch at ETX Brewing Company for the event so that you can choose from several games to play with your party as you eat. During the dinner, there will also be opportunities for you to give donations to the library. This event is held at 7:00pm on the last Thursday of every month.
Girls in Aviation Day
Aimed at girls between the ages of eight and 18, this free event is an opportunity for your child to explore the many possible careers in aviation. During the event, your daughter will be able to speak to women who work in the many different aviation and aerospace fields, from pilots to air traffic controllers. There will also be many hands-on activities for the girls to try out, including a flight simulator. This is a great opportunity for these girls to get their questions answered and get a taste of what a future career in aviation would be like. 
Although the event is free, the number of people who can attend is limited; you should reserve tickets online and return them to open up availability if you become unable to go. No matter her age, your daughter must have an adult with her during the event. It will take place at the Frontiers of Flight Museum on September 21 from 10:00 am to 3:00 pm.
A Taste of Nigeria Festival
This festival celebrating Nigerian culture is a great learning opportunity for your entire family that will also bring plenty of fun. There will be food, music, dancing, a market with a variety of vendors, a fashion show, and much more! You won't run out of activities for your family to enjoy. It will be held on October 5 from 12:00 pm to 7:00 pm and October 6 from 1:00 pm to 7:00 pm. Admission to the festival is free, but you should still reserve tickets online if you want to attend.
Third Annual McKinney Wine and Music Festival
This is a great event for families, dates, a group of friends, or a solo adventure. There will be live music from four different bands, a grape-stomping competition, cooking demonstrations, and a play zone if you choose to bring your little ones. Local businesses, restaurants, and artists will also be present at the event, as well as over 100 wines for you to choose from. The event itself is free, but if you do wish to take part in the wine tasting, tickets are reasonably priced and include tastings of 20 wines and a commemorative wine glass. The festival will take place on October 19 from 12:00 pm to 5:00 pm.
Dallas Festival of the Arts
If you're looking to explore the more creative side of Dallas, the Dallas Festival of the Arts has it all. Local artists and crafters gather at Kidd Springs Park to display their work at this festival. You can listen to live bands perform while you wander through the many vendors, and local restaurants will be present to ensure you can stop for a meal or a drink. The festival is a great chance to meet and support Dallas' local artists; it's free and welcomes your entire family, including your dog. It will be held on October 26 from 10:00 am to 5:00 pm and October 27 from 11:00 am to 5:00 pm.
Squash Fest
Squash Fest is a Veteran's Day celebration that's great for your entire family; in particular, it aims to celebrate female veterans. There will be raffle prizes, crafts, carnival games, and plenty of vendors to look at. The festival is free, but there is a $5 entry fee for the SquashSmash Contest. Squash Fest takes place on November 2 from 9:00 am to 12:00 pm.
Tacos and Tunes
Tacos and Tunes is a unique dining and entertainment experience that allows you to have a more intimate connection with the performers. The venue is much smaller than the massive concerts we've grown used to, allowing you to better see and sense the emotions of the musicians and their music. Since food and music go together so well, the cost of your $15 ticket includes two tacos and water, which you can enjoy while you eat. You'll also have the chance to take pictures with your friends or date in the photo booth between performances. Tacos and Tunes will be held monthly from 7:30 pm to 9:30 pm.  
Dallas in the Fall has an abundance of activities, nightlife, and culture for people of all ages to explore. Whether you're looking for great music, local art, or hoping to experience new cultures and foods, going out and experiencing what this city has to offer is a great way to fully appreciate living in the melting pot that is Dallas.