5 Cosmetic Dentistry Treatments to Transform Your Smile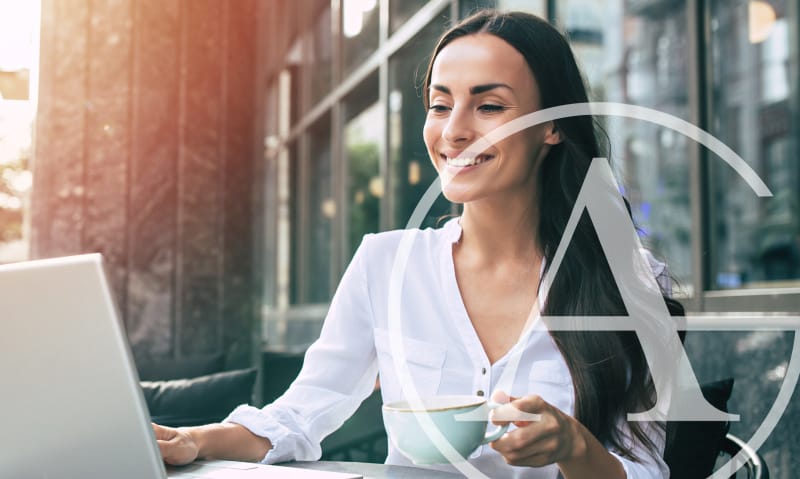 Create Your Ideal Smile with Cosmetic Dentistry
If you've been considering cosmetic dentistry treatments to transform your smile, you've already taken a step toward improving one of your most influential and attractive physical features: your smile. Often more memorable than the words you speak or the clothes you're wearing, your smile takes center stage when it comes to making positive first impressions both personally and professionally. With a single shining grin, you can boost your mood, foster trust, express self-confidence, and even make those around you feel like smiling.
Given how valuable your smile is to your psychological and social health, feeling unhappy with your smile can impact your wellbeing in multiple ways. The silver lining? Personalized treatments at a cosmetic dentistry studio can help you achieve a smile you love revealing. Here are 5 cosmetic dentistry treatments that can help you create a smile that is totally radiant, beautiful, and healthy.
1. Professional Tooth Whitening
We'll tell it to you straight: your teeth are very likely to become dull and discolored over time. Unlike fine china that only makes an appearance at special occasions and holidays, your teeth are faithfully present for every meal, snack, and drink throughout your lifetime. Alongside the darkening that can result from years of colored drinks, smoking, and as a natural part of aging, your tooth enamel has a tendency to thin over time. This exposes the darker layer of dentin underneath, further reducing your teeth's youthful luminosity.
If you're happy with the alignment and spacing of your teeth but want to whiten and brighten your smile, professional teeth whitening can help you safely produce the dramatic and long-lasting results you crave. Professional whitening gel has a higher concentration of bleaching agents than over-the-counter (OTC) products, delivering more dramatic and longer lasting results in a shorter amount of time.
Additionally, professional whitening treatments offer something that no OTC product can replicate: one-on-one care from your cosmetic dentist. As the primary healthcare provider for your teeth, your dentist is in the best position to recommend the whitening treatment that is right for your dental needs. In-office Zoom! whitening treatments combine a prescription-strength whitening gel and a specialized light for amazing results in a single visit, while at-home treatments use custom whitening trays over the course of just a few weeks.
If you also plan to make cosmetic improvements with bonding, porcelain veneers, crowns, bridges, or tooth-colored fillings, whitening your teeth first will allow your cosmetic dentist to match your restorations to brighter, whiter teeth.
2. Bonding
If a minor cosmetic imperfection is the only thing standing between you and a smile you love, cosmetic bonding may be all you need to quickly transform your smile's appearance. Cosmetic bonding is quick and comfortable — and it's one of the most versatile cosmetic dentistry treatments used to correct chips, cracks, discoloration, and small gaps with the artful and skillful application of tooth-colored resin.
Cosmetic bonding requires little-to-no tooth preparation and can often be completed in a single clinical visit. During a bonding treatment, your cosmetic dentist will carefully sculpt color-matched composite resin to the targeted tooth or teeth, which will be set with an ultraviolet light. The resin bonds to the enamel of your teeth, creating results that are strong, long-lasting, and indistinguishable from your natural teeth. 
3. Porcelain Veneers
Thanks to their versatility and ability to produce striking and natural-looking results, porcelain veneers are one of the most sought-after cosmetic dentistry treatments. Sometimes referred to as Instant Orthodontics, porcelain veneers are thin porcelain shells that are custom-crafted to cover the front surface of targeted teeth to correct chips, gaps, shortness, crookedness, misalignment, stains, discoloration, or a "gummy smile" (when combined with gum contouring).
Once a masterful cosmetic dentist, like Dr. Alhadef, has designed and ordered your custom veneers from a specialized dental laboratory, each veneer will be individually shaped and bonded in place with a special dental cement. Requiring minimal tooth preparation, porcelain veneers can completely transform your smile's appearance and can often be completed in as few as two clinical visits.
4. Orthodontics
Straightening your teeth is one of the most profound ways to change your smile's function and appearance. As well as promoting healthy jaw function and even wear on your teeth, straight teeth are aesthetically pleasing and easier to keep clean than teeth that are misaligned or overlapping.
In addition to Instant Orthodontics (AKA, porcelain veneers), you have options when it comes to transforming your smile with orthodontics. Your cosmetic dentist can help determine which option best fits your lifestyle and your orthodontic needs, including braces, Invisalign, and ClearCorrect. 
5. Porcelain Crowns and Bridges
Your cosmetic dentist can help you beautify your smile while restoring your oral health and function with a porcelain crown or porcelain bridge. Each treatment simultaneously improves your smile's health and appearance, and can also be used to complete a dental implant restoration.
A porcelain crown is a tooth-shaped "cap" that is custom-made to fully encase the visible portion of a tooth that's weak, damaged, decayed, broken, or cracked. Made of tooth-colored ceramic or zirconia, porcelain crowns are durable dental restorations that are as natural-looking as they are long-lasting. Depending on your unique dental needs, your porcelain crown will be crafted by a specialty lab or milled straight away in the office.
Like porcelain crowns, a porcelain bridge is custom-crafted from durable dental ceramic to restore your smile's beauty and fullness. Used to "bridge the gap" created by a missing tooth, a porcelain bridge consists of a prosthetic tooth (called a pontic) that's suspended between at least two porcelain dental crowns. Anchored to existing teeth or dental implants, a porcelain bridge makes your smile look and feel complete, restores lost oral function, prevents your teeth from shifting, and keeps your bite healthy.
Whether you're seeking to correct minor cosmetic dental imperfections or completely update your smile's appearance, Dr. Alhadef can help you achieve the results you want to achieve at his cosmetic dentistry studio in Dallas, TX. Dedicated to providing his patients with the most positive cosmetic dentistry experience possible, Dr. Alhadef masterfully combines artistry with technology to make each patient's smile healthy, radiant, and totally unique. To learn about your cosmetic dentistry treatment options and transform your smile, schedule your appointment today.