8 Ways to Improve Your Professional Image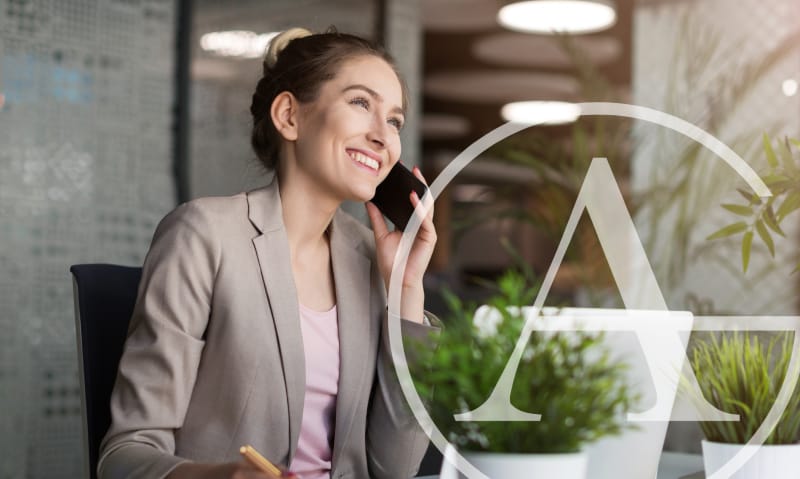 Take charge of your career with these tips to get the job you want.
Did you know that most Americans will hold an average of 12 jobs in their lifetime? Most of the time, when we decide to make a career change it's because we're looking for better opportunities, better pay, and room for advancement.
It's no secret that the job market is competitive. If you're looking for a change of pace, it's important that you stand out from the pool of applicants you're up against and impress your potential employers.
Standing out isn't just about looking good on paper and having all the right experience, it's also about your professional image.
Read on for 8 ways that you can take charge of your professional image and get the job of your dreams.
1. Scrutinize your résumé.
Your résumé isn't everything, but it's the first thing a potential employer will see. Take a good look at your résumé and make sure that it reflects your best self.
Ask a colleague or respected friend to give it a once-over as well. It may be easier for a fresh set of eyes to spot typos, vague wording, or other distracting elements.
Finally, it's a good idea to cater your résumé to each position you're applying for. Emphasize the most relevant skills and experience you have to the job requirements you're hoping to fulfill.
2. Clean up your online presence.
We live in a highly digital world, which makes us more visible than ever. A recent survey found that more than half of employers have turned down an applicant based on something they posted on their social media.
Keep your public social media clean and professional. If you know that some of your content isn't what an employer wants to see, make your accounts private. Don't forget to think of LinkedIn as a (professional) social media account that deserves as much love as Instagram and Facebook!
3. Be personable.
Even in a professional setting, people want to feel like they're working with the genuine you. Acts of kindness, polite behavior, and caring words help to build trust and confidence. You'll find that it's much easier to build connections and forge lasting alliances when you are consistently supportive and friendly.
4. Take good care of yourself.
If you want to be perceived as a hard-working professional, you have to behave like a hard-working professional. The best way to maintain a strong work ethic is to take good care of yourself.
That doesn't just mean hitting the gym and eating fruits and vegetables (although those are important things to do), it also means giving yourself the time you need to rest and feel rejuvenated. When you nurture your mental and emotional health, you're bound to see the positive effects on your performance and demeanor.
5. Prove that you're reliable.
Reliability goes a long way in the professional world. As we are so often told, actions speak louder than words.
Make sure that you're not making promises you can't keep. Don't agree to deadlines you won't meet or tasks you can't complete. When faced with challenges you're concerned about, speak honestly about what you can accomplish and where you're going to need help.
In turn, don't be afraid to over-deliver on tasks both small and large. Your accomplishments will speak for themselves and your colleagues will take notice of your hard work and reliability.
6. Show respect.
Respect is a two-way street and most people don't enjoy working in a dog-eat-dog environment. Rather than seeing your coworkers as competition, see them (and treat them) as allies.
In order to build your professional relationships on a foundation of respect, practice constructive communication. Acknowledge and praise good work when you see it. Provide polite but honest feedback when you feel that a proposal or project could use a little work.
When you respect everyone you work with, you not only improve your own professional image but the company culture, as well. Having this effect increases your professional value and the loyalty your company feels to you.
7. Get a smile makeover.
We've all heard the saying, "Dress for the job you want, not for the job you have." It may sound silly, but what the saying is getting at is that appearance is an important part of making a first impression.
Your wardrobe isn't the only thing you can take charge of. People gravitate toward individuals with big, confident smiles. A smile can instantly put others at ease and make them feel welcome.
If you're not happy with your teeth, you may feel inclined to hide that gorgeous smile. That's why we love cosmetic dentistry—because we get to help people regain their confidence every day! If you're ready to knock your professional image out of the park, talk to us about our cosmetic dentistry services.
8. Exude positivity.
It's a lot more appealing to work with someone who greets every challenge with a positive attitude than someone who complains. Once again, being a positive team player is a great way to boost morale and improve company culture.
Exuding positivity isn't just in what you say. You can also show a positive attitude through your body language. Standing up straight, making eye contact, keeping your arms uncrossed, and of course, smiling are all great ways to communicate positivity without saying a word.
Take charge of your professional image to take charge of your career.
Whether you're looking for a big promotion or applying for the job of your dreams, taking charge of your professional image is a great way to improve your odds. Altering or improving your professional image may seem like a daunting task, but our 8 tips are easy, foolproof ways to do exactly that!
Dr. Alhadef and the rest of our dental team are here to help. We understand how powerful a confident smile can be and our goal is to help you achieve the life you've always wanted to live. Schedule an appointment to get the smile you've always wanted!