8 Tips for Finding the Best Dental Implant Specialist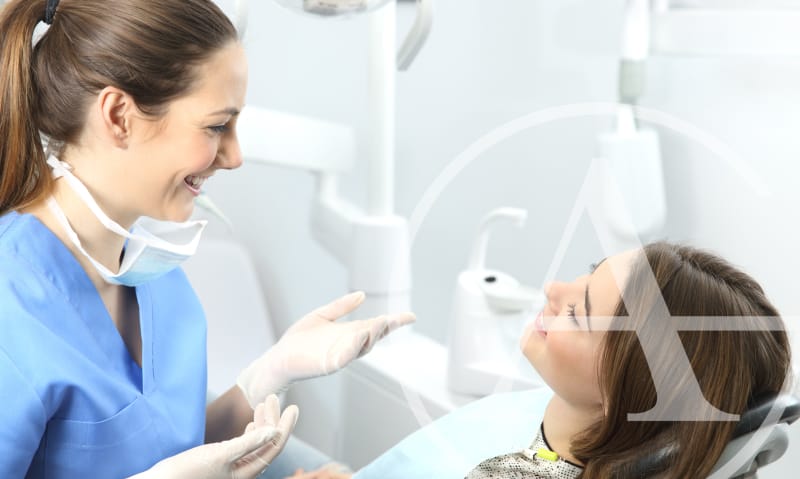 Find the right fit for your dental implant procedure.
Dental implants replace natural tooth roots, making it possible for individuals with one or more missing teeth to restore their smiles. Surgically implanted into the jawbone, these supports provide a solid foundation for a crown, bridge, or full-mouth dental implants.
A dental implant specialist is exactly that—an expert who specializes in evaluating patient needs and designing custom-built implants.
Since these implants are meant to last a long time, you want to make the right choice when looking for a specialist. With these simple tips, you can ensure you're getting the best dental implant specialist in Dallas, TX.
1. Ask your general dentist for a referral.
It's important to visit a specialist rather than trying to get an opinion from your general dentist. Thanks to their comprehensive training and expertise, a specialist will be able to best treat your unique dental situation.
But not all dentists specialize in dental implants. If your current dentist discovers issues that may lead to tooth loss, they can refer you to a specialist to begin planning your tooth replacement.
2. Search online for reviews.
Google or Facebook reviews are an excellent resource for finding the best dental implant specialist in Dallas, TX. Reading through real experiences that patients have had can give you a good idea of what to expect.
You can also reach out to friends and family. Dental implants are relatively common these days, so it's probable that you may know someone who has already been treated by an implant specialist. Trusted, personal insight can help you make the right choice for your needs.
3. Visit the clinic yourself.
Restorative dentistry for tooth loss can have a long-lasting impact on your life. Therefore, it's worth taking the time to visit the clinic and check it out for yourself before you schedule a procedure.
You can get a better picture of how a practice operates just by taking a look at the office. Is the practice clean? Is it in a high-quality, commercial space? If you walk through the door and feel that something is off, you may very well be right.
After all, the best providers focus not just on treatments, but on the patient experience as well. An unwelcoming, dirty office is a sign that it may not be the right choice for you.
4. Meet the staff.
You can learn a lot from your interactions with the practice's staff, including the receptionist, dental hygienists, and assistants. For example, you can gauge how friendly the overall staff is from a brief interaction with the people at the front desk.
Ideally, you should be able to learn a bit about the staff from the practice's website as well. An effective team should be qualified and experienced, capable of providing high-quality treatment and fostering a welcoming patient experience.
5. Ask the right questions.
During a consultation with a potential implant dentist, make sure to ask the right questions. Ask about their credentials, history, success rate, and other general factors. Don't forget to bring up important details like insurance, payment plans, and other factors that may affect your treatment.
This is also a good time to ask if they can show you some before-and-after pictures of their work. While many specialists will feature galleries on their websites, they should have access to more examples in person.
6. Make sure implants are the right option for you.
Implants aren't the only option for restoring a tooth. Crowns and bridges are suitable in many situations, as are complete or partial dentures.
As such, you need to make an informed decision for your health, and you want to make sure that you're dealing with someone who takes the time to provide a personalized treatment experience. At Dallas Cosmetic Dental, we offer free second opinions so you can be confident you are getting the right treatment for your needs.
7. Always choose experience.
Installing dental implants is a major procedure, and the results should last for the rest of your life. With so much on the line, make sure you find a specialist with plenty of experience. If that information isn't readily available on their website, you can simply ask how long a provider has worked with dental implants.
8. Find a qualified dentist with a track record of success.
Qualifications are essential when finding the best dental implant specialist in Dallas, TX, as is a proven history of success.
Dr. Alhadef is a renowned implant specialist who has contributed to numerous publications, like "The Washington Post." He's also a member of many key dental associations, such as the American Academy of Implant Dentistry and the International Association for Orthodontics.
If you need dental implants or other tooth restoration treatments, consider working with Dr. Alhadef at Dallas Cosmetic Dental. Contact us to schedule an appointment today.