8 Reasons People Choose Dallas Cosmetic Dental for Cosmetic Dentistry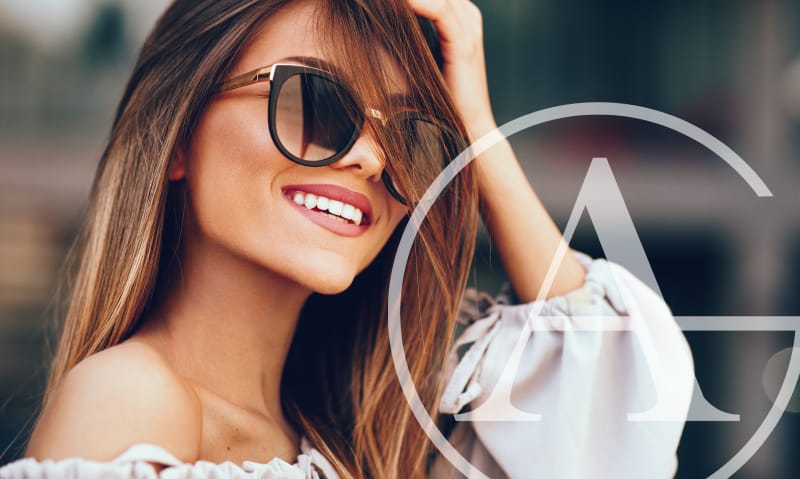 Professional, compassionate dental care in Dallas.
You can achieve optimal oral health and pursue a Hollywood-esque smile without even leaving Dallas, Texas. Dr. Alhadef and the rest of the Dallas Cosmetic Dental team are dedicated to providing an exceptional level of dental care to patients with all oral health needs.
Here are just a few reasons why our well-established practice for cosmetic dentistry in Dallas is praised by our patients.
1. Our Modern Approach to Dentistry
There is no room for outdated or ineffective techniques in our dental practice—period!
We provide a modern approach to dentistry, both in terms of the services we offer as well as our view of patient care. A trip to the dentist should be spa-like, with a priority on making patients feel as comfortable and confident as possible. We not only want you to be able to relax but also rest assured that your smile is in the best hands.
2. Convenient Video Consultations
We provide virtual visits to save time for busy professionals, parents, and students.
Keeping up with the digital age is important. In order to work with our patients' unique schedules and busy calendars, we provide virtual video consultations whenever needed. You can use these consultations to ask questions about a service you're interested in, discover if you're a candidate for a procedure, or get help for an oral health issue.
3. Stunning Cosmetic Dentistry
Cosmetic dentistry in Dallas is in high demand, and we provide the services you're seeking.
Dr. Alhadef is an artistic cosmetic dentist with a huge passion for helping patients attain their dream smile. To achieve this, we provide a full menu of cosmetic dentistry services. Our most popular treatments include porcelain veneers, professional teeth whitening, Invisalign, and laser gum contouring. If you have a vision for your perfect smile, Dr. Alhadef can make it a reality with a custom cosmetic smile makeover plan.
4. Natural Dental Restorations
Tooth damage and tooth loss happen, but we can seamlessly repair the damage.
Cosmetic dentistry is only one aspect of the patient care we provide. Our restorative dentistry services help repair damage from tooth decay, gum disease, and injuries with dental crowns, tooth-colored fillings, and inlays/onlays. For replacing missing teeth we proudly offer multiple dental implant options, as well as traditional bridges and dentures. Every restoration service we provide results in a beautiful repair that looks and feels natural.
5. Advanced Dental Technology
We're able to provide a superior level of care because of the dental technology we use.
The dental technology Dr. Alhadef has selected provides direct benefits to patients in terms of comfort and satisfaction with their final results. A few of our favorites include our CEREC machine for same day crowns, our ability to provide safe sedation dentistry, and our versatile dental lasers. We also use digital photography and digital X-rays, as well as VELscope oral cancer screening devices.
6. Drill-Free Dental Fillings
Dental fillings are the most common restorative procedure, and we make them even better.
We strive to help prevent the majority of our patients' cavities, but sometimes tooth decay still strikes. When it does, we take care of the problem in two ways. Firstly, we remove the decay and any damaged enamel with a special dental laser rather than a noisy, jarring drill. Secondly, we fill the cavity with an undetectable tooth-colored filling.
7. Same Day Dental Crowns
We provide same day dental crowns for patients who don't want to wait.
Traditional lab-created crowns are super durable and very beautiful, but they also add an additional two weeks or so to your dental crown treatment. Dr. Alhadef offers anl alternative to patients in the form of same day CEREC crowns created right in his office. In just about an hour after your impressions are taken, your new permanent crown will be finished and placed on your tooth.
8. Exclusive VIP Dental Service
Receive an exclusive concierge dental service designed for busy professionals.
A recently added service to Dallas Cosmetic Dental is our VIP Dental Service designed with CEOs, public figures, and executives in mind. Our VIP Dental Service tailors our services to your needs and includes additional options such as transportation, private reservations, exclusive appointment times, and even the option for a local guide to book your stay.
Experience the Dallas Cosmetic Dental difference for yourself by scheduling your first appointment.
Are you ready to experience modern dentistry with a twist of old-fashioned caring? You can schedule your first appointment at Dallas Cosmetic Dental today by calling our Dallas office or using this online form.
You can find more information about booking a virtual consultation here. For scheduling VIP dental care services, please visit this page.