6 Ways You Can Improve Your Smile Quickly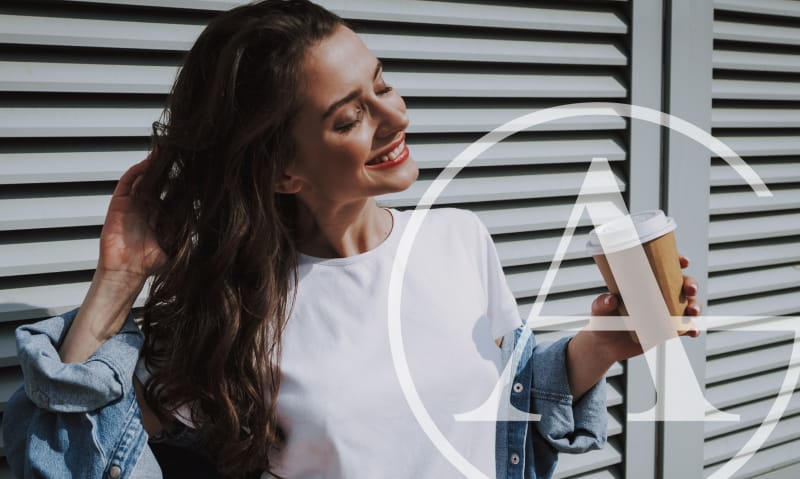 6 Ideas for Your Cosmetic Dental Smile Makeover
Did you know smiling can make you happy? In fact, even a fake smile can help boost your mood and overall well-being. If you're finding it harder to turn that frown upside down because of a stain on your upper incisor or a noticeable cavity on your lower canine, have no fear, cosmetic dentistry can fix that. Keep on reading to find out ways to improve your smile.
1. Whitening to Remove Stains and Discoloration
One of the easiest ways to improve your smile quickly and boost your overall confidence is through teeth whitening. With a beautiful bright, white smile, you'll have a wonderful addition to your "ways to make a lasting impression" arsenal. What's more, this treatment is easy, affordable, and safe.
While whitening strips can be purchased over-the-counter at nearly every pharmacy, seeking the help of a professional cosmetic dentist in Dallas can lead to more natural-looking results. Dr. Alhadef will create a customized, take-home whitening tray to ensure the right amount of bleaching solution reaches your teeth.
Alternatively, you can brighten your smile in our Dallas Cosmetic Dental office using Zoom! a treatment that combines bleaching gel with high-intensity light, removing the discolorations and stains from your teeth in just one visit.
2. Veneers to Conceal Damage and Straighten Teeth
See the dazzling smile of your favorite Hollywood star? That beautiful set of teeth is most likely thanks to dental veneers. It's the perfect treatment option for people who have gaps in their teeth, discoloration, misalignment, chips, cracks, crazes, or even staining that cannot be fixed through cosmetic whitening. The porcelain, tooth-colored chips are bonded to the enamel of your front teeth. It's a painless cosmetic dentistry procedure that doesn't require healing time and leaves you with a straight beautiful smile.
3. Dental Bonding to Fill In the Missing Pieces
If you have a cracked or broken tooth, dental bonding can fill in the missing piece, improving your smile as well as restoring bite pressure to what it was before the damage. This cosmetic dentistry treatment can also be used to close gaps between teeth instead of using braces or clear aligners to shift the teeth.
The bonding procedure is quick and simple. Dr. Alhadef roughens the surface of your tooth and applies a special liquid to make sure the bonding material sticks to your tooth. Next, he covers the tooth with a malleable composite resin which he then molds to your desired shape and size. Lastly, he hardens the material using ultraviolet light.
Bonding requires no anesthesia or downtime and it's also one of the most affordable smile makeover cosmetic dentistry treatments in Dallas.
4. Gum Contouring to Fix Gummy Smiles
Even if you have beautiful, straight, pearly white teeth, showing more gum than enamel when you smile can make some people self-conscious enough not to flash a big smile. Fortunately, a cosmetic dentistry procedure known as gum contouring offers the perfect solution. By increasing the length of your teeth and reducing the amount of visible gum, you'll once and for all be free from gummy's hold.
During the procedure, Dr. Alhadef uses a local anesthetic to numb your mouth as he removes the excess gum tissue and gently adjusts your gum line. Because of that, there is a healing period after the treatment, but the improvements to your smile are immediate and long-lasting—which more than makes up for the downtime, don't you think?
5. Same-day Crowns for Decayed or Damaged Teeth
While we sure do love seeing all of our patients, we know some of you have a lot on your plate and need a quick fix to improve your smile. If the sore thumb in your otherwise pearly set of dentures is a damaged or decayed tooth that's too far gone for bonding or filling, same-day crowns may be just what you need.
Dr. Alhadef uses CEREC computerized technology to fit you for a crown during a single visit. Dr. Alhadef first takes a laser scan of your teeth to create a digital 3-D model of your dentures. But what makes this cosmetic treatment even more effective is that your dentist knows the exact point where your crown will make contact with your natural teeth before placing the crown. This  ensures equal pressure is applied to all your teeth, which in turn restores bite force.
6. Your At-home Dental Care Routine
Most people are surprised by what adding a few seconds to your at-home oral routine can do to your smile. Something as small as swishing water pre-brushing loosens food particles as well as plaque, allowing you to easily remove them during brushing. And as any dentist in Dallas will tell you, not all toothpastes are created equal. Stay away from brands that have dyes and saccharin as one of the ingredients—the two only add to the taste and look of the paste, providing no actual benefit to your teeth. Lastly, remember to also brush your tongue. It helps reduce the number of bacteria as well as sticky film (which causes plaque) in your mouth.
Are you interested in even bigger changes to quickly improve your smile? Read about advanced cosmetic dentistry, Invisalign, and restorative dentistry on our website.