6 Things You Should Know Before Getting a Dental Implant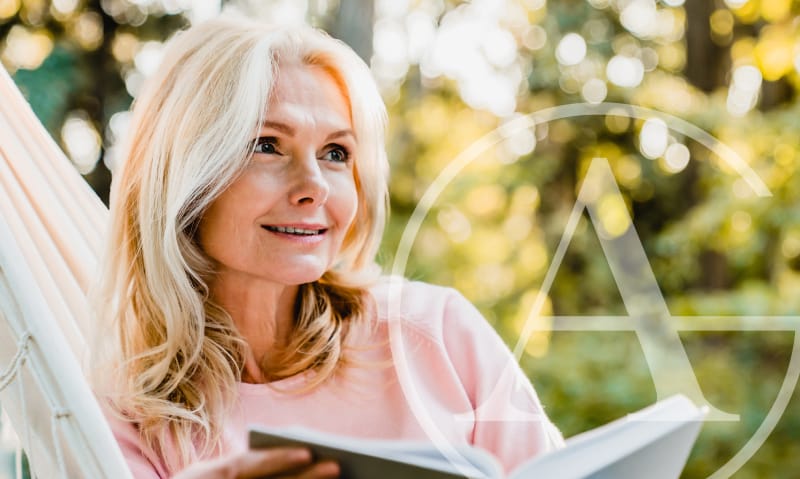 Is dental implant surgery right for you?
Missing teeth are one of the most emotionally painful oral health issues you can experience. Not only do missing teeth damage self-confidence, but they can also lead to further complications like jawbone shrinkage, premature facial sagging, difficulty chewing and speaking, and an increased risk of additional tooth loss.
Badly damaged or decayed teeth can't always be saved, but dental implants can fill in the spaces left after extraction. Whether you have a single missing tooth or have lost all of your natural teeth, Dr. Alhadef can use dental implant technology to restore your smile.
Here are 6 important things you should be aware of when considering dental implant surgery.
1. Gingivitis, gum disease, and gum recession are all issues that need to be treated before dental implant surgery.
Healthy gums are a must before dental implants can be successfully and safely placed.
Your gums provide critical support for healthy teeth and stable implants. Recessed gums aren't able to properly support a dental implant while inflamed, and infected gums can trigger peri-implantitis, a form of gum disease that develops around implants.
2. The higher upfront cost of dental implants is reflected in their long-term value as a permanent dental restoration.
To put it plainly, dental implants are one of the most expensive dental restorations, but they're also one of the best investments you can make.
Dental implants are a permanent restoration, with the implant post lasting for life. The only maintenance needed may be a new dental crown after 10 to 15 years or more. Compared to other teeth-replacement options, the long-term cost of dental implants may be less expensive. For example, dentures are very affordable, but you'll be repeating this expense every five to seven years as replacement dentures are needed.
3. Bite alignment disorders, like TMJDs, can be treated in part by replacing missing teeth with dental implants.
Temporomandibular joint disorders (TMJDs) can develop after tooth loss, especially in the case of multiple missing teeth. The bite misalignment occurs when teeth shift positions, often gravitating upward or inward toward a gap. This can result in jaw pain, headaches, neck pain, and other symptoms synonymous with TMJDs.
If your TMJD is related to your missing teeth, receiving dental implants and following through with therapeutic exercises or orthodontic care can realign your bite, giving you permanent relief.
4. Dental implants provide a number of functional benefits that other restorative options simply can't.
Most prosthetic teeth restorations only mimic the look of natural teeth. Dental implants mimic both the look and function of natural teeth.
You'll be able to eat the foods you've always loved, smile confidently without fear of denture slippage, and you will be able to care for your smile just as if you had natural teeth. Most importantly, dental implants help you maintain optimal oral health by preserving jawbone density and youthful facial muscles.
5. Smoking and excessive alcohol consumption are two habits that can trigger dental implant failure.
Tobacco and alcohol can do tremendous harm to your physical and oral health, and can spell trouble for dental implants. If you smoke heavily and drink frequently, you may not be a candidate for dental implant surgery as the risks of failure are very high. Even if you stop smoking prior to your dental implant, and then return to the habit afterwards, your dental implant may still be at risk of failing.
Consider seeking professional help to quit smoking and alcohol consumption for good. Your body and your smile will thank you, and you may still be able to become a future candidate for dental implants.
6. Maintaining optimal oral hygiene is crucial before, during, and after your dental implant surgery.
To ensure your dental implant surgery is successful, with a minimal risk of complications, one of the most important things you can do is take great care of your smile.
Prioritize your oral health and practice a thorough at-home dental care regimen before you even schedule your dental implant surgery. Continue these healthy habits throughout your implant surgery and especially during recovery. After your dental implant is healed, maintain optimal oral health with excellent at-home dental care and regular six-month visits to your dentist.
Book a dental implant consultation with Dr. Alhadef to learn more.
Ask anyone who's had dental implant treatment if it was worth it and you'll hear a resounding "Yes!" After consultation, treatment, and a few months of healing, you'll join the ranks of the many individuals who've transformed their smile and oral health with dental implant technology.
Knowing what to expect before moving forward with oral surgery is an important step in any successful treatment plan. This is why scheduling a consultation is a vital first step for anyone interested in dental implants.
Your one-on-one implant consultation with Dr. Alhadef will reveal if you're a candidate for surgery, or what needs to happen to achieve candidacy, and also gives you ample time to ask questions about the procedure.
Schedule your dental implant consultation today by calling our Dallas, TX, office or request a visit online. Dr. Alhadef also offers free second opinions on dental implant candidacy and other dental treatments so you can move forward with treatment in total peace of mind. We look forward to seeing you.