6 Things People Say About Us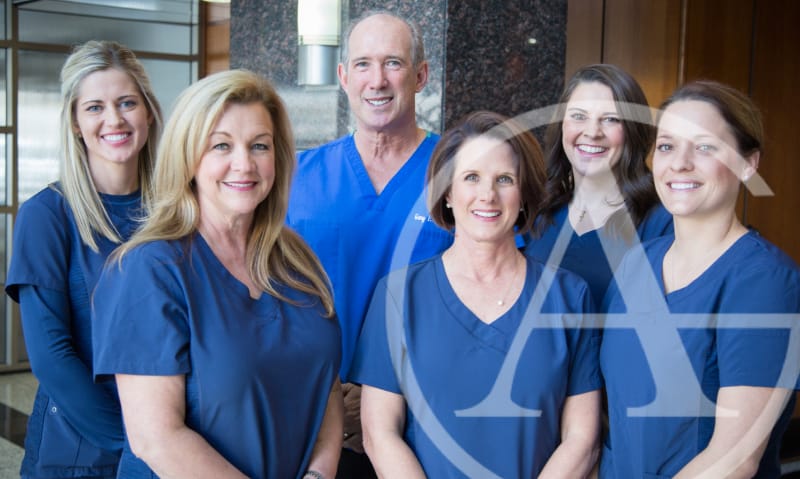 Get to Know Dr. Gary Alhadef and His Dental Practice

A professional reputation is built upon interactions with others. At the dental practice of Gary Alhadef, DDS, we understand the importance of this maxim. We can sing our own praises all day, but that does little to inspire trust. Instead, read what our patients have to say about our office, our team, our treatments, and our genuine concern for those we treat.

#1: Our team rocks.
"Nice office, extremely friendly and courteous staff."

"Dr. Alhadef is an excellent dentist! Very professional and his staff is so nice!"

"His staff is awesome, attentive, and helpful."

Professional skill and experience are integral to a dentist's ability to care for patients. However, politeness, courtesy, and friendliness are equally important. Dr. Alhadef and our entire staff are wholly committed to not only excellence in dental care but also to providing you with an enjoyable and pleasant experience.

#2: Our patients had the best dental experience of their life at Dallas Cosmetic Dental.
"Dr. Gary and his team are truly the best group in Dallas to go see for any of your dental needs!"

"This is the best service that I have ever experienced in my life."

"I have never had a better experience with any other dental offices."

You can rely on our passion to meet your dental needs and cosmetic desires. Come visit us and experience our friendliness and excellent service for yourself.

#3: We are the most skilled cosmetic dentist team in Dallas.
"Dr. Alhadef is the best dentist and cosmetic dentist in this city."

"I like Dr. Alhadef, but my teeth love him."

"Dr. Alhadef is very good at what he does and aims to provide the BEST possible care to every patient."

Dr. Alhadef serves the Dallas community with several types of dental services, including restorative dentistry, dental implants, preventative dentistry, and orthodontic treatments. He is also specially qualified in cosmetic dentistry. Whatever your needs, Dr. Alhadef can help.

#4: We make the most durable dental crowns.
"Dr. Alhadef is the best dentist that I have ever gone to. He has corrected my bite, and he is the first dentist that has successfully put in crowns that don't crack immediately!"

Crowns provide reinforcement to teeth suffering from decay or injury. We offer many types of crowns, including CEREC same-day crowns that require only a single office visit. A crown from Dr. Alhadef can prevent your tooth from becoming infected and even preclude the need for an extraction. Plus, crowns have an esthetic function, giving damaged teeth an attractive new appearance.

#5: Dr. Alhadef is not just a dentist—he's an artist.
"I got eight new veneers in two visits and could not be happier. He did a great job, and it is such a great subtle change and improvement in my smile."

"I had some old veneers on my teeth that needed replacing, and I was nervous about getting that done. But I came to the right place. I felt really comfortable, and he did an amazing job."

The appearance of a room can be improved instantly with a new coat of paint. The same concept holds true for your teeth. Veneers are slim ceramic "shields" that are attached permanently to your teeth. A set of porcelain veneers can resolve problems with discoloration, chips, gaps, and more. You can think of veneers as an immediate makeover for your teeth.

#6: We are efficient and a pleasure to work with.
"The dentist and staff are very efficient and a pleasure to work with."

"The office is efficient and very well run!"

We value your time and understand that your life is busy, so we strive to minimize wait times and provide treatments in an efficient manner. However, we never compromise on quality, and we always take the time to explain procedures and offer advice. Questions are always welcome at our dental practice!

Dr. Alhadef is pleased to accept new patients, so schedule an appointment today. We look forwarding to helping you reach your dental goals.
Read More