5 Ways to Know You Have a Good Cosmetic Dentist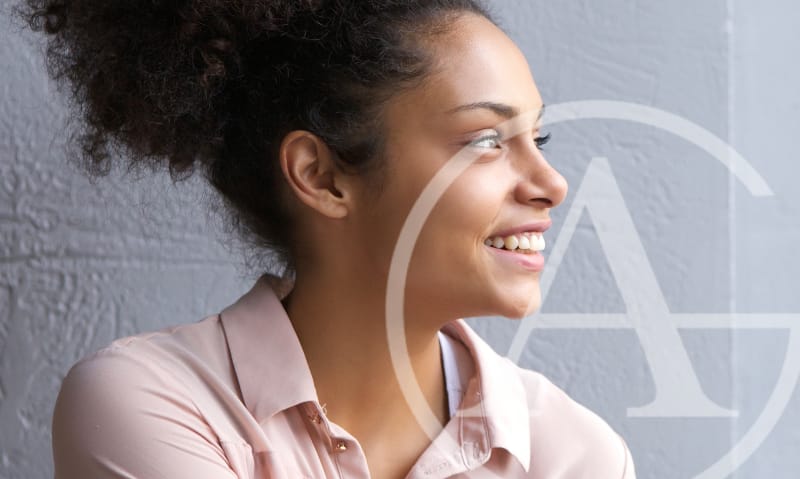 How to Choose a Good Cosmetic Dentist
You wouldn't go to just anyone for open heart surgery or to have a facelift, would you? Heck, you even look online for referrals when you need somebody to work on your car or PC. But do you take the same care in finding a cosmetic dentist? Or if you already have one, how do you know they are good?
Cosmetic dentistry, when done by a professional, will give you back your gorgeous smile and impact your life in the most positive ways. Having the same procedures done by someone who isn't qualified will also change your life, but not for the better.
So, how exactly do you go about selecting a cosmetic dentist for your needs? Do you decide on one because they are the closest to your home? Maybe you ask friends for referrals and recommendations? Or you ask Yelp for help.
We thought we would make it easier for you with the top 5 ways to know you have made the right choice.
1. A good cosmetic dentist is respected and well-known by their peers and colleagues.
A sure-fire way of knowing your cosmetic dentist is as good as they say they are is by checking with their peers and colleagues. While a patient will base their opinion on personal experience, which might not always be a fair reflection, there is no denying a dentist's qualifications, expertise, and membership to dental boards and organizations.
Dr. Alhadef, one of Dallas' top cosmetic dentists, is not only a member of the American Dental Association, but he also belongs to the Dallas County Dental Society, the American Academy of Cosmetic Dentistry and the International Association for Orthodontics. As if that isn't enough, he is the former president of the Alpha Omega International Dental Fraternity.
2. A good cosmetic dentist offers a wide range of services.
Yes, having a specialty is good, but a dentist who offers patients a wide range of services can offer them long-term, consistent care. If you are looking to restore your smile, ideally you want a dentist who can provide you with a choice of porcelain veneers, crowns, and bridges. Or perhaps you want your teeth aligned. A good cosmetic dentist will be able to discuss various options with you, such as Invisalign®, ClearCorrect™, instant orthodontics, and children's orthodontics.
Dr. Alhadef is an expert across a wide range of general, restorative, and cosmetic procedures and will be able to talk you through each of them, discussing everything from the options available to the costs, as well as post-treatment care.
3. A good cosmetic dentist offers patients financial plans.
Let's face it, cosmetic dentistry isn't cheap, but it is an investment in you and your mental and physical well-being. A good cosmetic dentist should have various payment options available for patients, which is precisely what Dallas Cosmetic Dental does.
Not only do they accept all major credit cards for your convenience, but they also offer payment options through CareCredit™. A financial coordinator is on hand to discuss the different payment plans to suit your budget.
4. A good cosmetic dentist listens to you.
A good cosmetic dentist will do a lot more listening than talking. It's a definite red flag when your dentist doesn't give you the chance to explain your goals, discuss your concerns and fears, or any other points you might want to raise.
Gone are the days when dentistry was only about the patient saying "aah." Every consultation at Dallas Cosmetic Dental is all about you, and Dr. Alhadef will want to find out as much as possible, from previous or current health issues to the type of procedure you are interested in.
5. A good cosmetic dentist makes your comfort a priority.
You definitely know you have an excellent cosmetic dentist when your comfort is a top priority, from the friendly welcome you receive when you walk through the front door to the post-treatment care when you leave. Years ago, dentists' rooms were sterile and uninviting, but at Dallas Cosmetic Dental those days are long gone.
Dr. Alhadef and his dedicated team offer the very best care using state-of-the-art technology such as digital radiography, intraoral cameras as well as the CAESY™ Patient Education System. This multimedia system allows patients to watch quick presentations to better understand different procedures.
Understanding patients' genuine fear of dentists, Dr. Alhadef practices sedation dentistry, a relatively new approach that makes any cosmetic dentistry procedure as stress-free as possible.
There are a lot of good cosmetic dentists out there, but Dr. Alhadef is so much more than that. With years of experience as well as in-depth knowledge of and expertise with some of the most advanced dental cosmetic procedures available today, he is a pioneer, with a genuine interest in his patients and a passion for what he does.
So schedule your appointment with Dr. Alhadef and the team today. You can rest easy knowing you'll be in the best hands.
Read More