5 Little-Known Things That Advanced Dentistry Can Do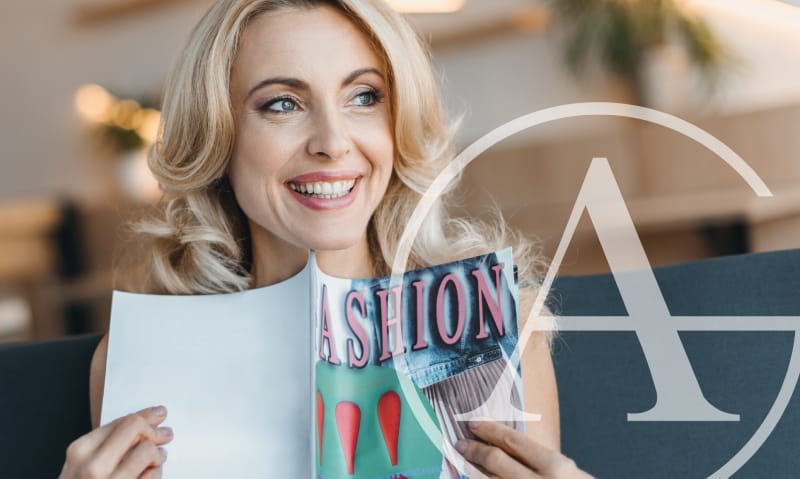 Go beyond the basics with advanced dental care.
The goal of general dentistry is for patients to achieve and maintain an optimal level of oral health by focusing on the prevention of tooth decay, gum disease, and other dental issues. Advanced dental care has the same primary goal, but also a secondary goal of helping patients pursue additional restorative and cosmetic services to elevate their smiles, both in terms of function and beauty.
Dental technology and techniques have evolved rapidly in just the last two decades, leaving most people unaware of what advanced dentistry services can do for their oral health. Let's take a look at 5 ways that advanced dental care at Dallas Cosmetic Dental can benefit your smile.
1. Balance a gummy or uneven smile.
A gummy smile, or a smile with a high gum-to-tooth ratio, is a fairly common cosmetic flaw that can cause self-consciousness or even embarrassment. Many people are unaware that advanced dentistry services can balance out their gummy smiles.
A dentist like Dr. Alhadef can use gum contouring to adjust the height of the gum line, allowing more of the natural tooth to show. In more extreme cases, where too much of the natural tooth risks being exposed, Dr. Alhadef will recommend a combination of gum contouring and porcelain veneers to achieve an attractive balance.
2. Adjust an uneven or painful bite alignment.
Your bite alignment is an important factor in your overall health. An improper bite alignment (malocclusion) can cause difficulty chewing, speaking, and even breathing. Individuals with significant underbites or overbites can also develop bruxism (teeth grinding) behavior, TMJ, and generally experience discomfort or jaw pain.
Dr. Alhadef will be able to diagnose your bite alignment and determine the best course of action for fixing it. Orthodontic care is a common solution for mild to moderate cases. The removal of severely damaged or overcrowded teeth may also help create more space to readjust your bite alignment. If oral surgery or extractions are needed, dental implants or implant-supported dental appliances will fill in any gaps.
3. Target and correct the source of your headache.
Temporomandibular joint disorders (or TMDs) often cause chronic headaches accompanied by jaw pain, jaw and neck stiffness, and bruxism. The most common type of TMD targets the joint specifically.
Seeking diagnosis and treatment for TMD is important as this disorder will simply worsen over time without proper care. Thankfully, Dr. Alhadef can diagnose and treat your TMD. This form of advanced dental care is known as neuromuscular dentistry. A customized physical therapy plan, oral appliances, and even Botox can all work to help relieve your jaw pain or headaches.
4. Predict and prevent future dental problems.
General dental care helps prevent oral health issues with biannual check-ups and cleanings. Advanced dental care takes prevention a step further by predicting future oral health concerns before they become a problem. Dr. Alhadef doesn't just focus on the present oral health of a patient, but also on where their future oral health may be headed.
Proactively pursuing functional cosmetic and restorative care will make it easier for you to care for your smile. A great example of this is Invisalign, which will straighten your smile and make your teeth easier to floss and brush. Investing in your smile now always pays off when it comes to your future oral health.
5. Improve your success in careers and relationships.
Your smile has an incredible effect on your self-confidence. Considering how your self-confidence plays a huge role in your success in life, it makes sense that investing in your oral health pays off when it comes to your career and relationships.
Advanced dentistry focuses on all aspects of your smile, including how you feel about it. If you're unhappy with your smile, Dr. Alhadef will discuss with you what you'd like to change about it. Perhaps you want to get back a full smile by replacing your missing teeth. Maybe you just want a professional whitening service. In cases where you're ready to completely transform your smile, a full mouth restoration may be the perfect option.
Find solutions to your dental woes with a consultation at Dallas Cosmetic Dental.
If you're interested in pursuing your best smile yet, the skilled team at Dallas Cosmetic Dental can help.
Dr. Alhadef offers advanced dental care, including preventive and general services, cosmetic dentistry, and restorative dentistry. The Dallas Cosmetic Dental office is outfitted with the latest dental technology to give you an ultra-modern experience coupled with a compassionate, gentle touch.
When you're ready to discover how Dr. Alhadef can transform your smile, schedule a consultation by calling our office or filling out this online form.