10 Lifelong Success Bloggers You Need to Know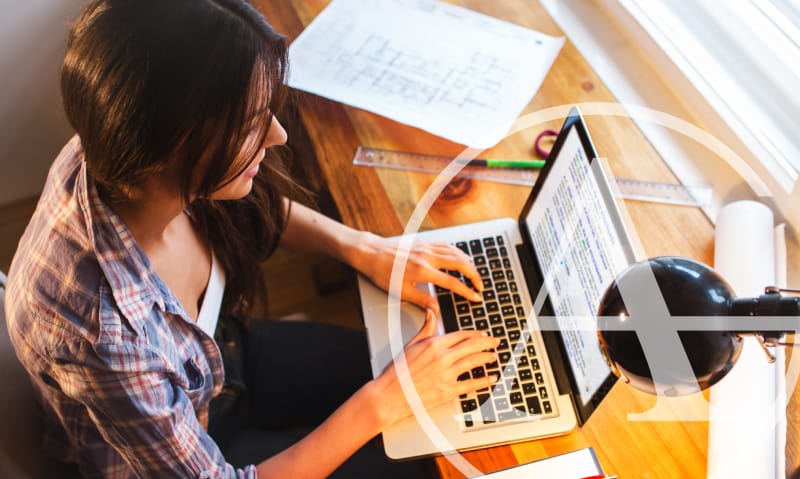 You've probably heard it said that busy professionals, especially highly-ranked executives, military leaders, or others in positions of power, spend time reading each and every day. Whether they are listening to the recent book promoted by the New York Times or searching out bloggers geared for entrepreneurs, these people are taking the time to learn something new.
So if you have been thinking of making more time for reading and want to sharpen your mind, why not select a new book or find a new blog. If you wish to check out the latest health and lifestyle blogs, lifestyle design blogs, or something to help you make your workday more efficient, now is the time to get your nose back in a book.
10 Benefits of Reading Every Day
There is no lack of content out there to be found in this information age. But do you know just how much benefit you will bring to yourself and those you interact with, just by taking a bit of time each day to broaden your perspective? Check out this list of 10 benefits to reading every day. Reading:
Promotes positive mental health.
Makes you more empathic.
Builds your vocabulary to help you be a better and more articulate communicator.
Improves your writing skills.
Gives you stronger, more analytical thinking skills.
Reduces cortisol, the primary stress hormone, in your body.
Improves your general knowledge and makes you smarter.
Improves your memory.
Provides you with a better ability to focus and concentrate.
Helps you fall asleep faster.
So now that you understand all the great things that reading every day can do for you, let's look at some successful lifestyle bloggers. We're confident that whether you choose to start reading regularly from one of these bloggers' sites or it leads you to a blog you like better, you too will experience the benefits in no time
Successful Bloggers and Authors that You Should Check Out
If you are ready to start reading every day, a great place to start is with a blog for entrepreneurs, health and lifestyle blogs, or a business-focused blog. Here are some of our favorite bloggers.
1. Tim Ferriss
Check out Tim's blogs, like 5-Bullet Friday, to stay motivated at work, at home, or for any time you need a bit of extra motivation. Or check out his bestselling books, "The 4-Hour Work Week" and "The 4-Hour Body."
2. Andrea Feinberg
Whether you are a marketer, business owner, or sales executive who wants to be in the know on how to best draw in and communicate with consumers, Andrea's Marketing Magic Tips blog will be sure to hit the mark.
3. Seth Godin
An entrepreneur, best-selling author, and speaker, Seth authors some of the most successful blogs in the world. Subscribe to Seth's blog and get access to Seth's Top 100, Story of the Week, and other popular posts from the past.
4. Penny Zenker
Though she is not a blogger, Penny deserves mention here for her popular best-selling book "The Productivity Zone: Stop the Tug of War with Time." Be sure to check out Penny's website too as she offers speaking engagements for groups and organizations.
5. Gary Vaynerchuck
If you are looking to grow or expand your business, check out Gary Vaynerchuck's blog. Gary is an active CEO of a full-service advertising agency that services Fortune 100 clients across the United States.
6. Andrew Warner
Andrew Warner has had epic success in startups and created Mixergy, a blog designed to help other entrepreneurs learn and implement the same techniques that he used so they, too, can achieve their goals. Mixergy also hosts a courses section that provides insights to budding entrepreneurs on how to build a successful business from scratch. Mixery was ranked one of the best entrepreneurship blogs in 2021.
7. Ali Brown
Ali Brown is the Founder + CEO of We Lead, an organization focused on the empowerment of women. She is one of the most recognized entrepreneur coaches in the world and her coaching business has ranked in the Inc. 500 list of fastest-growing private companies in the United States. Whether you are looking for ways to keep your brand fresh in a fast-changing industry or other ideas for inspiration, Ali provides fun insights from a female perspective.
8. John Jantsch
John Jantsch, founder of Duct Tape Marketing, is a marketing consultant, speaker and best-selling author on a variety of marketing-related topics. He also created the Duct Tape Marketing System and Duct Tape Marketing Consulting Network, helping to provide vital education and licensing for small business marketing consultants around the globe. The Duct Tape Marketing blog provides insights on various marketing strategies and tactics necessary to help grow any business.
9. Women Who Money
Though these blogs are ghost-written and not attributed to any one blogger, they provide a wealth of financial information geared towards women at any stage of their career or life. Women who Money provides insights into financial planning, investment strategies, and more.
10. Chris Brogan
Last but not least, Chris Brogan provides a wealth of knowledge to marketers of any level. If you are tasked with the marketing strategy for your organization, want to sharpen your marketing skills, or want to improve your personal or professional brand, this blog is for you.
Tell the Dallas Cosmetic Dental team about your favorite blog at your next dental visit.
We love learning about new resources for news and information. If you have a blog you read regularly, tell us about it at your next appointment. Speaking of appointments, if it is time for your dental cleaning and oral examination, don't hesitate to get on our calendar now. We look forward to seeing you and chatting all things blog-related.