10 Dentist Recommended Tips Post-Op for Dental Implant Aftercare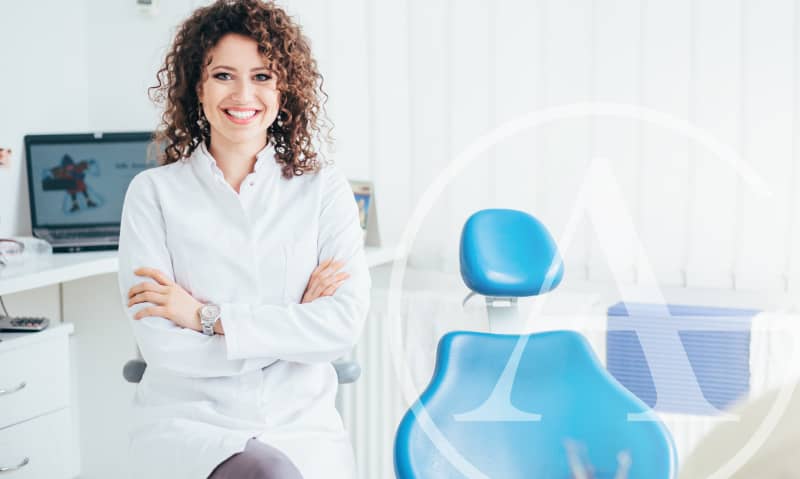 The decision to get dental implants is not one to take lightly. However, once you have recovered from your dental implant surgery, it's a decision you are not very likely to regret. Dental implants preserve the natural tooth tissues in your mouth, avoiding the need to cut down adjacent teeth for conventional bridgework. 
But even better, dental implants look, feel, and function just like your natural teeth, making them an excellent choice for adults with missing teeth that want a smile makeover. That said, our patients often ask us about how to prepare for oral surgery as well as dental implant aftercare. Here is what you need to know.
What should you know about dental implants and dental implant aftercare?
As we said, dental implants are an excellent choice for patients with missing, broken, or decayed teeth beyond repair. Implants are also a perfect option for patients who have been living with dentures, partial dentures, or a bridge and aren't comfortable with the fit or their resulting smile.
Long-Term Benefits You Can Expect From Dental Implants
Patients who get dental implants, whether it be a single-tooth or multi-tooth replacement, can expect to experience the following benefits:
A replacement tooth option that looks, feels, and functions just like your natural teeth
A dental solution that can last a lifetime with proper oral care
The prevention of further bone loss
The ability to keep your adjacent teeth stable so that they do not shift into the gaps left behind by your missing teeth
A better ability to prevent gum disease
The prevention of facial sagging and premature aging
However, in order to best experience the benefits of dental implants, following the right aftercare is critical. Be sure to adhere to these dental implant aftercare tips as well as any additional tips recommended to you by your Dallas, TX, dentist.
Dental Implant Aftercare Tips for Maximum Healing and Results
After your dental implant surgery, you can expect it to take about three to six months until you are fully recovered. But by following these tips for home care after dental implant surgery and your dentist's suggestions, you can anticipate that your implants will last for the rest of your life.
Give It Space to Heal
Avoid eating until your local anesthetic has worn off. Anticipate that this will take a few hours.
Leave the site alone as much as possible to allow it to heal. Though it may be tempting, try to keep your tongue away from the surgical site and keep your fingers out of your mouth. Avoid the temptation to "just check" on your healing progress.
Take two to three days off from work to allow your body to rest. Any exertion can slow your healing process, even if you do not have a strenuous job.
Be Gentle
Stick to soft foods and cool liquids for the first day after surgery. Avoid hot beverages for the first several days. Do not introduce harder or chewier foods until day four. Be cautious about reintroducing hard or crunchy foods, and pay attention to how your mouth feels as you heal.
Start brushing your teeth again the day after your implant surgery. Be extra gentle around the surgical site and rinse with an antibacterial mouthwash.
Anticipate oozing and light bleeding for the first three days after surgery.
Help It Heal
Take any antibiotics or pain medication as prescribed by your dentist. When your body isn't fighting pain, it heals faster.
To control swelling, apply ice intermittently to the affected area for the first 24 hours.
Avoid smoking or tobacco products for at least two months after dental implant surgery. Even better, use this as a time to quit tobacco use altogether.
Contact your dentist if any of your symptoms get worse after the first few days after surgery.
Looking for dental implants in Dallas, TX?
If you are considering dental implants and live or work in Dallas, Texas, Dr. Alhadef at Dallas Cosmetic Dental can help. Dr. Alhadef has decades of experience and thousands of hours of advanced training, providing him with the skills and knowledge to successfully help his patients through dental implant surgery and aftercare. 
Additionally, Dr. Alhadef's experience with dental implants led him to trust Nobel Biocare implants, the type of implants now used in all his implant restoration procedures. These all-ceramic crowns are strong, durable, and the best match to your natural teeth.
Our patients appreciate that they don't have to see a different dentist regarding tooth replacement options. At Dallas Cosmetic Dental, we have you covered. If you are curious about dental implants, now is the time to request an appointment with Dallas Cosmetic Dental. We can't wait to meet you and help you experience the smile you have missed.